JAMTHEHYPE.COM ACQUIRES DASOUTH.COM, CREATING ONE OF THE BIGGEST AND BROADEST MEDIA PLATFORMS FOR THE CHRISTIAN HIP HOP MARKET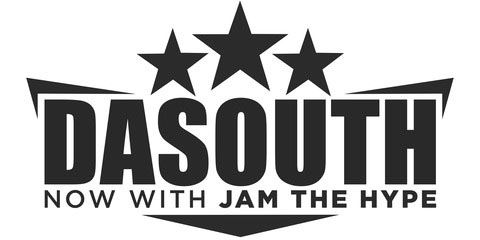 NEWS SOURCE: Merge PR
July 8, 2013
Seattle, WA - 8 July 2013 - JamTheHype.com has acquired the website DaSouth.com, creating one of the biggest and broadest media platforms for the Christian hip hop market. JamTheHype.com, known for the No. 1 syndicated radio show for Christian hip hop "Jam the Hype with Chris Chicago" airs weekly on over thirty FM stations around the world and reaches tens of thousands of listeners per week.
JamTheHype.com has one of the most listened to 24/7 internet radio streams for Christian hip hop and it is the No. 1 broadcast on Live365.com in its genre. DaSouth.com is one of the most popular Christian hip hop websites and a trusted source of industry and music news for over 12 years. Bobby Herring and Aziz Peregrino-Brimah, known as "Tre9" and "Zee" respectively, were the co-owners of DaSouth.com. Tre9 and Zee wanted to pursue ministry-related endeavors that have always been in their hearts and will still be content contributors to the site.
"The Jam the Hype team will take DaSouth.com to new heights by strategically increasing traffic and content," says Tre9. "With the power of Jam the Hype Radio behind it, there isn't any question that things will only excel in the future." Zee adds, "You don't always let go of something without first making sure you did everything you were supposed to do. And for me, it was about focusing and highlighting more of the ministry aspects of this genre."
Derek Hoiem and Chris Chicago, who manage and produce JamTheHype.com are excited to provide this broad-based platform in one of music's fastest-growing genres. "There is a cooperative spirit that is present in the Christian hip hop community that I haven't seen elsewhere in the industry," shares Hoiem. "DaSouth.com set the tone for accepting news from all levels of artists and also highlighting their ministry work outside of music. We will continue to keep that spirit, as well as deliver a combined and powerful platform for advertisers."
Together, the brands complete a media platform for Christian hip hop that encompasses terrestrial radio, Internet radio, video streaming of live events, mobile apps, and web news. Advertisers, artists, record labels, promoters, churches, festivals, and companies looking for a broad approach to reach the explosive Christian hip hop audience, can now go beyond just the web for their advertising needs.
Rain On Me Productions is a Christian media company that owns JamTheHype.com, DaSouth.com, and Save the City Records. In 1997, Derek Hoiem had a vision to assist musicians in churches. Having been a software designer for Microsoft, he knew that the digital wave would bring massive change to the music industry. In 2003, Hoiem founded Rain On Me Productions to advance Christian music in its various forms using the latest technology and strategies.