HOLLY STARR SHARES MUSIC AND MINISTRY IN PERU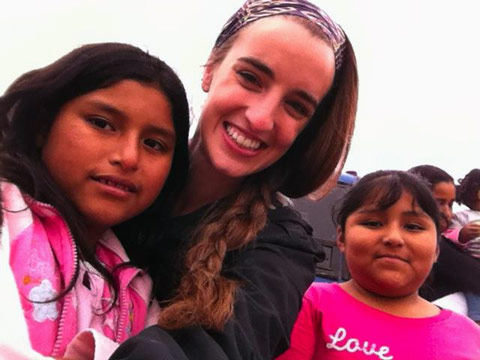 NEWS SOURCE: Turning Point Media
July 19, 2013
NASHVILLE, Tenn.-Acclaimed singer/songwriter Holly Starr recently traveled to Peru with Never The Same Missions. In addition to presenting her music, she helped share the Gospel in two communities; distributed Bibles; played soccer with local children; and prayed with individuals who committed their lives to Christ, among other activities.
"My time in Peru was a reminder to me that joy can be found in every place, it's just a matter of thankfulness and perspective," said Starr. "I have so much to be grateful for in the United States, but I can find discontentment in my heart still. The question has become for me: 'Am I willing to make changes in my life to agree that in less there can be more, or will I keep living to gain things I want but don't have?'"
On the heels of her Top 21 hit, "Through My Father's Eyes," Starr's new single, "Grace For All," was serviced to AC radio stations around the country this week. She is slated to perform the song at the Girls of Grace Conference in Portland, Oregon, next month. The event will also feature such award-winning artists and speakers as Brandon Heath, Point of Grace and Annie Downs, among others. Starr recently appeared on the main stages at Creation East and Lifest, and she will perform at Creation West later this summer.
A Quincy, Washington, native, Starr's Artist Garden Entertainment (Save The City Records/Provident Distribution) recordings include Embraced (2008), Tapestry (2010) and last year's Focus, a noteworthy collection of vibrant pop songs reflecting her artistic maturity and heart for worship. Known for a loyal online fan base instrumental in launching her career, Starr's 2012 single, "Don't Have Love," has surpassed 500,000 views on YouTube, while her recent single, "Through My Father's Eyes," has been viewed more than 150,000 times.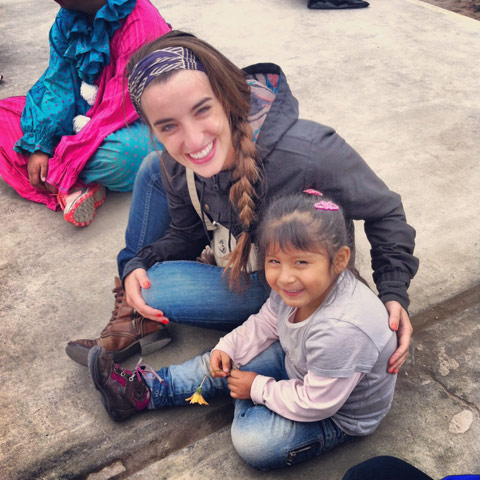 For further information, visit www.hollystarrmusic.com
For more info on Holly Starr visit the JFH Artists Database.