VOLUMINOUS RECORDS SIGNS NU METAL BAND MAYFLY

New single "Eternal Respiration" set for fall release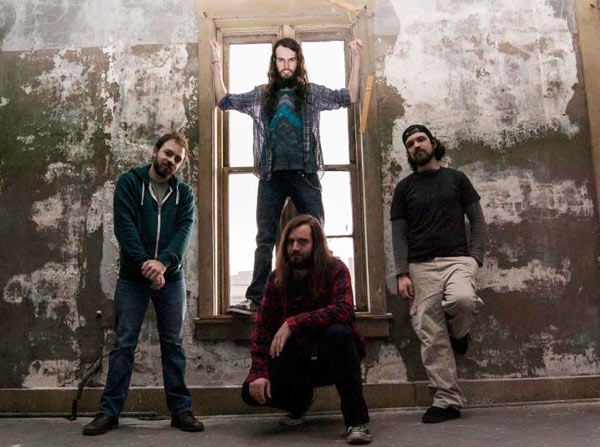 NEWS SOURCE: Gorilla PR
July 31, 2013
(Nashville, Tenn.) July 31, 2013 - Nashville-based Voluminous Records announces the signing of Nu Metal band Mayfly to a label and distribution deal. The band is currently working on its 7-track debut EP slated to release the first quarter of 2014. The first single "Eternal Respiration" will be released in late September of this year.
Mayfly is a high energy, original hard rock band out of Troy, Ohio. The four members include Jared Lacey (vocals), Joel "Swamp Fox" Holycross (guitar), Tony Joe "Bertolli" Ford (bass), and Adam Thompson (drums). Formed in 2011, the band delivers an engrossing, politically and philosophically-charged message within the context of a devastatingly ferocious assault of the five senses to create a style they have dubbed "recycled Nu Metal." Make no mistake about it, though, this eclectic blend of hardcore, post hardcore and modern metalcore is anything but old hat. Drawing upon disparate influences ranging from Deftones to Underoath; Dead Poetic to As Cities Burn; the band seamlessly and successfully blends these eclectic elements in pursuit of their own unique, primordial sound.
Voluminous Records' President David C. Coleman states, "This band is going to come out of the gates with a vengeance and hit you like a ton of bricks." He continues, "One thing we look for in bands is an exceptional, rock-solid live presence. We want bands that will melt faces live. And these guys will do just that. I was blown away by their live show. The seemingly timid persona of lead singer Jared Lacey is transformed into some sort of bizarro alter-ego when he hits the stage. And the rest of the band match him point for point every step of the way."
Expect big things from this diverse group of musical dissidents in 2014 and beyond. While still a burgeoning band in the genesis of their musical pilgrimage, Mayfly will be pushing the limits of their impressive live show and spreading their wings as far as human limitations currently allow. In anticipation of the forthcoming album, Voluminous Records and Mayfly are offering a free digital download of "Eternal Respiration" from the forthcoming album on NoiseTrade beginning July 31st. For a limited time, you can preview / download the track HERE.
For more information on Mayfly, please visit:
Facebook.com/MayflySounds
Twitter.com/MayflySounds