Jonathan Thulin Stays No. 1 On Billboard's Hot AC/CHR Chart For Second Week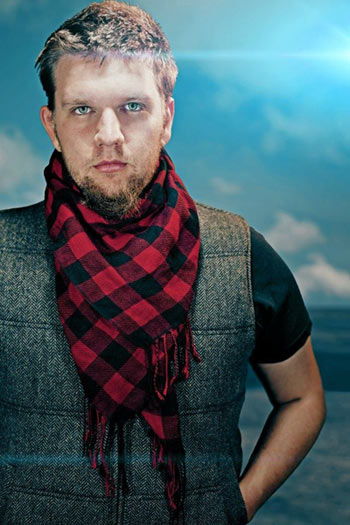 NEWS SOURCE: DREAM Records
August 21, 2013
Los Angeles, CA (August, 2013) -- Jonathan Thulin continues to have a massive impact with audiences and at Christian radio with his new single, "Dead Come To Life" (Feat. Charmaine). The song stayed No. 1 on Billboard's Hot AC/CHR chart for a second week. Also, the single held the #1 spot for the third straight week on the CHR Christian Music Weekly Chart.
After returning from his headline tour in Sweden, Jonathan is performing select headline dates in September before he joins the JCTV Tour with his other band, PRESS PLAY along with Manic Drive, Silverline and speaker, Sean Park.
Check out "Dead Come To Life" (Feat. Charmaine) (Official Music Video):
http://www.youtube.com/watch?v=jzKIEbVKGlg
For more information about Jonathan visit: facebook.com/jonathanthulin and DREAMRecords.org. To buy tickets to the JCTV Tour visit: JCTVTour.com. To pre-order PRESS PLAY on itunes click here. To enter the "Dead Come To Life" Cover Song Contest go to DREAMRecords.org/contest
ABOUT JONATHAN THULIN:
Jonathan Thulin is a Swedish-American recording artist and songwriter. He is best known for his #1 hit Hot AC / CHR Billboard single, "Dead Come To Life" featuring Australian artist, Charmaine. He has been applauded for his creative approach to Christian music through cinematic and theatrical recordings and music videos. His recently released music videos, "Bombs Away" featuring artist Rachael Lampa and "Dead Come To Life" featuring Charmaine have been a huge success among critics and audiences alike. Additionally, he is a member of a Billboard chart topping band PRESS PLAY and has released one studio album with PRESS PLAY (World Anthem) with one on the way (#LITO), releasing September 30th, and two as a solo artist. His solo albums, "The Anatomy Of A Heartflow" and "The White Room" were released on DREAM Records through Capitol Christian Distribution.
ABOUT DREAM RECORDS
DREAM was founded in 2008 to provide artists with a genuine approach to how real artist development should be done. By allowing for a partnership as a business model, Dream's artists empower themselves to develop and carry out a real vision for their lives as they affect other people's lives with their music and message. Incorporating social media, press, radio and touring it's allowing it's artists grow together as a family.