RESET MOVEMENT IGNITING AUDIENCES NATIONWIDE
Featuring Leading Young Evangelist Nick Hall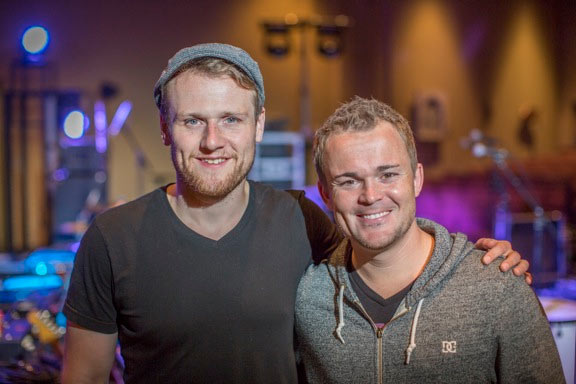 NEWS SOURCE: Turning Point PR
October 3, 2013
MINNEAPOLIS-RESET Movement, an unprecedented national evangelism effort supported by a diverse network of leading ministries, has launched the first phase of its three-year initiative. Aimed at bringing the Gospel to more students and young adults in the United States than ever before, more than 650 people have indicated a commitment or rededication to Christ following RESET's first 10 gatherings.
With a total of 27 events slated this fall, RESET features PULSE Movement founder and leading young evangelist Nick Hall's Gospel presentation, along with music from Rend Collective Experiment; Lacey Sturm (formerly of Flyleaf); spoken-word artist Propaganda; worship leader Dave Lubben; DJ Efechto; International House of Prayer worship artist Matt Gilman; and singer/songwriter Morgan Harper Nichols.
"We had no idea what God had in store for these first RESET gatherings," said PULSE Movement founder and chief communicator Nick Hall. "What we have seen already are the artists coming together, literally bringing us into the presence of God. The unity of these artists, their heart for worship, and how Jesus is being lifted up is unreal."
"As the Gospel is going out we are seeing lives changed every night," he continues. "Hundreds of people have already had an internal change take place, a supernatural reset. However, this is just the beginning."
With numerous ministry partners including the Billy Graham Evangelistic Association, the Luis Palau Association, CRU, The American Bible Society, and The Association of Gospel Rescue Missions, RESET kicked-off September 18 in Phoenix. To date, gatherings have been held in Los Angeles, Seattle, Denver, Las Vegas, and Salt Lake City, among other major cities, with additional events slated for New York City; Washington, DC; Boston; Chicago; Dallas; Atlanta; Nashville, Tennessee, and 10 more key locales.
Nick Hall is one of America's preeminent young evangelists. PULSE Movement, which he founded in 2006, is among the fastest growing youth evangelistic movements in the country today. Hall is also the Winter Jam Tour Spectacular's featured speaker-the world's top first quarter tour for three consecutive years-and is a partner evangelist with the Billy Graham Evangelistic Association (BGEA) and the Luis Palau Association through festivals and training events.
For further information on the RESET Movement, including a complete list of events this year, visit www.resetmovement.com or www.turningpointpr.com. Follow RESET on Twitter @resetmovement.
###