Chanel Haynes Releases "Believe" Performance With South Carolina State University Marching 101 Band On Social Media
Performs Hit Single At Stellar Awards Events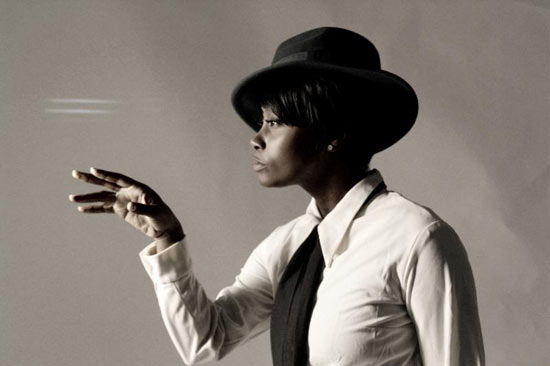 NEWS SOURCE: TKO Marketing
January 13, 2014
NASHVILLE, Tenn., (January 13, 2014) -CHANEL HAYNES releases her "Believe" performance with the South Carolina State University Marching 101 band on video. Chanel spent time with Marching 101 at the university to capture the event on video and produce the production, which was directed by DJ Cleve.
"It's crazy how much fun I had making this video," said Chanel."There is nothing like being on a college campus hanging out with the band and the football team. I had never been on the sideline watching a college football team play before. The grunts, the coach yelling out the plays, the cotton candy...it was heaven on earth. Singing 'Believe' live with 101 instruments playing was utopia. I even got to hold one of the tubas!"
Check out Chanel's "Believe" video on her Chanel Rocks YouTube page: http://www.youtube.com/user/chanelsvoice
Chanel performs "Believe" accompanied by Gospel trio Virtue during the Stellar Awards Pre-Show at the Tennessee Performing Arts Center (TPAC) on Friday, January 17 and at the Radio Stations and Gospel Announcers Awards and Showcase at TPAC on Saturday, January 18.
Chanel's upcoming solo debut, Trin-i-tee 5:7 According To Chanel, is set for release first quarter 2014 on her independent label, Obsidian Records distributed in partnership with Central South Distribution.
Trin-i-tee 5:7 According To Chanel includes 12 all-new songs by Chanel reflecting her perspective and interpretation of Trin-i-tee 5:7's sound. It's the familiar Trin-i-tee 5:7 vibe fans have loved over the years, but now with a blossoming Chanel on all lead vocals as a solo artist. The CD is executively produced by Chanel Haynes and produced by Darian Dorsey and Chanel.
Subscribe to "Chanel Rocks" YouTube Channel to catch the latest episodes of "Chanel's Voice" or like her Facebook page to receive updates on webisode releases.
Music video for "Believe": http://www.youtube.com/watch?v=UkcqmD1Ohwc
"Believe" on iTunes
Facebook: https://www.facebook.com/inlovewithchanel
Twitter: https://twitter.com/chanelsvoice
ABOUT CHANEL HAYNES
Born in New Orleans, the daughter of a Pentecostal preacher, Chanel's journey in music began with strong roots in the church. As a young teen, Chanel made it on Star Search on CBS where the world was first introduced to her big voice and charisma, which led to her career with Trin-t-tee 5:7. As one third of the best-selling female gospel trio in music history with seven studio records and more than 1.5 million CDs sold worldwide, Chanel has a collection of accolades including coveted Grammy Award nominations, Gospel Music Association Dove Awards, and Stellar Gospel Music Awards spanning a successful career in the Gospel music industry. In 2010, Chanel received the Gospel Music Association's Lifetime Achievement Award in London for her success in Trin-i-tee 5:7. Trin-i-Tee 5:7 According To Chanel marks her first solo project.
For more information about Chanel Haynes, visit www.facebook.com/inlovewithchanel.