Bluebrick Recordings Seeks Funds for Upgrades After Mechanical Failure
Longtime musician, recording artist and humanitarian Jesse Sprinkle has made Bluebrick Recordings his livelihood since founding the studio in 2007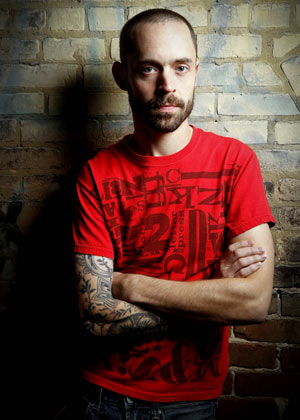 NEWS SOURCE: Bluebrick Recordings / Jesse Sprinkle
January 17, 2014
Less than two weeks remaining in "Brick By Brick" Indiegogo campaign to raise $7,000 to make much needed upgrades to equipment at Avon, NY-based Bluebrick Recordings.
WHAT Brick By Brick, an online fundraiser to support Bluebrick Recordings
WHEN Make a donation through Wednesday, Jan. 29
MORE INFO Visit: http://igg.me/at/Bluebrick to donate and learn more about the campaign

Background:
Longtime musician, recording artist and humanitarian Jesse Sprinkle has made Bluebrick Recordings his livelihood since founding the studio in 2007. Since then, he and business partner George Hochbrueckner have hosted countless musicians for production, concerts, and special events.
But on Jan. 5, the studio suffered a large setback when Sprinkle was met by a devastating equipment failure. He found the soundboard and computer dead, along with the studio speakers.
The extent of the damage was significant enough to suspend all business for the next month - a blow to the business and its founder, a husband and father of five children.
"My livelihood had burnt up over the night," said Sprinkle.
About the campaign:
To help recover from the damage, Sprinkle has started an Indiegogo campaign to raise $7,000 to make much needed upgrades to the Bluebrick facility and allow the meaningful work there to continue.
"These funds will provide our studio with the essential ingredients to be back in action again," said Sprinkle. "This studio is definitely the heart and soul of all that goes on in our world, from supporting and developing the local arts to enhancing and helping our international missions work. Thank you for believing in what we do."
About Jesse Sprinkle:
Sprinkle is a husband and father of five whose musical career has included drumming for Poor Old Lu, Dead Poetic, and Demon Hunter. In addition to his prominence in the local music scene, Sprinkle has also been recognized for his humanitarian efforts. He has been on seven missions trips to Africa and founded Paradise, Uganda, which uses music to bring hope to impoverished children abroad.