"ACTS OF GOD" FILM AND RESOURCES HANDLE
HARD QUESTION NOT OFTEN TALKED ABOUT IN CHURCH:
If God Is Good, Why Does He Allow So Much Pain?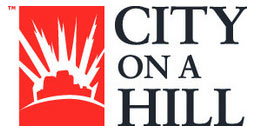 NEWS SOURCE: Biscuit PR
February 5, 2014
LOUISVILLE, KY - City on a Hill announces the release of Acts of God, a full-length feature film, cinematic, six-episode small group study and six-week sermon series that address perhaps the greatest human question of all - the question of suffering. If God is good, why does He allow so much pain in the world? This is a question not often talked about in church, but Acts of God addresses it head on and doesn't offer trite answers.
Suffering is life's most enduring challenge. Its reach extends to virtually every individual, every family, every church and every community at one time or another. Addressing the question of why God allows suffering, comforting those in its grip and helping them hold onto their faith - or even grow in their faith - through their adversity are important issues in the church today. The Acts of God line of resources equip churches and small groups to this end. Featuring nationally known and beloved pastor Bob Russell, they offer insight and hope as they explore how, in the face of personal pain or the suffering of those we love, we can trust in the Lord at all times. Visit www.actsofgodthemovie.com to view the trailer and learn more.
The Acts of God Small Group Study retails for $69.99, features Pastor Bob Russell teaching through the Biblical story of Joseph, and includes:
A small group leader's DVD tutorial
Six 30-minute video episodes on DVD
An easy-to-follow Leader's Guide for facilitating a small group gathering
The Traveler's Journal

Additional Acts of God Traveler's Journals for participants are sold separately and retail for $9.95.

The Acts of God Pastor's Kit retails for $19.99 and contains everything a pastor needs to plan a six-week sermon series around the concepts presented in the Small Group Study. It includes:
A special video message for pastors from pastor Bob Russell
A video guide for implementing a church-wide program
Six sermon outlines
Six video illustrations to accompany each week's sermon
Six sermon bumpers (short video clips to introduce each week's sermon)
Digital art files to use in creation of bulletins and other promo materials

The Acts of God Small Group Study, Traveler's Journal and Pastor's Kit are now available. The Acts of God Movie will be released on DVD in late April. All Acts of God products are available at store.cityonahillstudio.com, at online retailers and in bookstores.

City on a Hill is a team of creatively-gifted, passionate believers who develop powerful, story-driven media resources for ministry. Their products -- from video-driven small group studies and church-wide campaigns to faith-based films and more - stand apart in the industry because of their cinematic nature. City on a Hill resources are trusted by church leaders worldwide because they're the highest quality, they're easy to use and they reach right to the heart with their message. They make effective ministry easier. City on a Hill: Story is the language of our hearts. Media is the language of our times. We use both to share Jesus with the World.

Bob Russell became the pastor of Southeast Christian Church, a small congregation of 120 members in Louisville, Kentucky, when he was just 22. By the time he retired after 40 years of service in 2006, it had become one of America's largest churches, with 18,000 in attendance each weekend. An accomplished author, Bob has written over a dozen books, and now focuses on mentoring pastors while teaching and speaking around the country. Acts of God is his first project with City on a Hill.

# # #