DRAKE KENNEDY FOLLOWS WINTER JAM DEBUT WITH "RIGHT BY ME"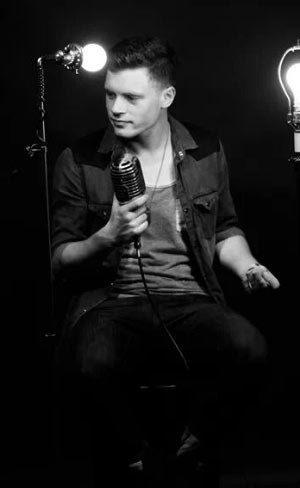 NEWS SOURCE: Nashville PR
February 11, 2014
(ATLANTA, Georgia) -- Christian recording artist Drake Kennedy is preparing to step onto the national stage with his new single, "Right by Me," which impacts radio stations across the country on February 11th. The song, from his independently released, HOPE-The EP, has already hit #1 on stations in Atlanta and beyond, prompting the national push. Both HOPE-THE EP and the single are available now at iTunes.
Fresh from his February 8th Winter Jam performance at Georgia World Congress Center, Kennedy is excited about the possibility of expanding his fan base and sharing his music and message of faith, hope and love.
"I love my God and I love reaching people through my music," says Kennedy. "I want to be authentic in both my message and my art as a musician. I'm honored and humbled each time someone is touched by my music and I am able to be a vessel for the Kingdom of Christ!"
At just 21, Kennedy has already spent a good amount of his life sharing his music around the world. Like many teenagers, Kennedy first stepped in front of a crowd at church, thanks to the First Baptist Church of Woodstock (outside Atlanta, GA). From there, he went on to teach music at a camp in Rome, Italy, built churches in El Salvador and led worship at international conferences in Germany. But Kennedy never strayed far from his church roots, as evidenced by his current position with the music team at Fellowship Bible Church in Roswell, GA.
For more information on Drake Kennedy, visit the official website at www.drakekennedy.com or his social media sites at Twitter (www.twitter.com/drake_kennedy) and Facebook (www.facebook.com/drakekennedymusic).
For booking and management inquiries, contact Kendall Artist Agency (www.kendallartistagency.com) at 734-895-5577
# # #