BADCHRISTIAN MUSIC (EMERY) SEEKING "GOOD SONGS FROM BAD PEOPLE"
Submissions for new compilation album now open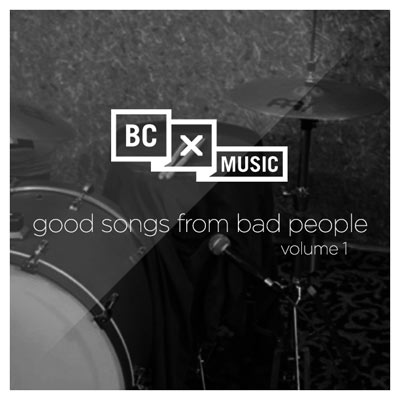 NEWS SOURCE: Fresno Media
May 20, 2014
SEATTLE, WA - BadChristian Music, the new record label formed by Matt Carter and Toby Morrell of the popular rock group, Emery, along with close friend, Pastor and former Emery bassist, Joey Svendsen, is now accepting song submissions for an upcoming summer compilation album, Good Songs from Bad People. This first installment of the compilation series will feature music from BC Music's current roster as well as other signed and independent artists. For more information about submitting music for consideration, head to: http://badchristian.com/gsbp/.
BadChristian was formed in 2013 by Carter, Morrell and Svendsen. Carter and Morrell are worship leaders and founders of Emery, a successful touring rock band that has sold over 500,000 records and toured in 49 states.
The multi-dimensional, BADCHRISTIAN.com, sees over 150,000 monthly page views, features a blog with over 11,700 subscribers, a podcast averaging over 17,000 downloads per episode and a record label.
Stay tuned for more information on BadChristian Music and Good Songs from Bad People.
BadChristian is...
Matt Carter (Emery guitarist)
Toby Morrell (Emery guitarist/vocalist)
Joey Svendsen (Seacoast Church Pastor)
BadChristian online...
http://badchristian.com/
https://twitter.com/xbadchristianx
https://www.facebook.com/badchristians
http://instagram.com/xbadchristianx
http://www.youtube.com/channel/UC8M83JJGpU5x8lUwae7yZow?feature=watch
###
For more info on Emery visit the JFH Artists Database.