Willet Release Searchlight EP Today, May 23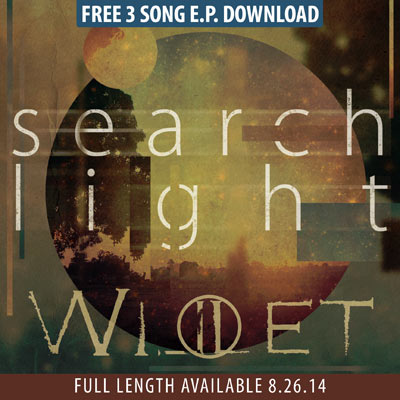 NEWS SOURCE: Willet / Jesusfreakhideout.com
May 23, 2014
Independent band, Willet, made up of brothers, Jeremy Willet, Justin Willet & Jordan Willet, are releasing a brand new full-length community worship album called Searchlight on August 26th as a follow-up to the band's 2012 Love on the outside E.P. (Produced by Aaron Gillespie). The album was written and recorded in a studio they built in their hometown of Westminster, MD.
Today, the band releases a FREE 3-Song Searchlight E.P. that highlights the creative musical diversity and lyrical exploration that Willet displays on the new album, touching on themes not normally discussed in congregational Church settings such as: Miracles, Healings, Speaking in tongues, Prophecy, Signs & Wonders, Predestination & Free-will, Salvation, Simplicity, Depression, Grace, Adoption, Poverty, and Global Missions.
The Willet brothers are working to inspire the next generation of worship and missions, already raising over $8 Million for community development projects and funding, packing, and shipping over 600,000 meals for hungry children in over 20 countries. In addition, The "Searchlight World Tour" will travel to unreached people groups in Thailand and India this summer to share the love of Jesus. Tips from this E.P. download support these mission efforts through mission-sending agency, New Mission Systems International.
Download the Searchlight E.P. now for FREE on Noisetrade!
###