Watershed Music Co. Signs Chris Burns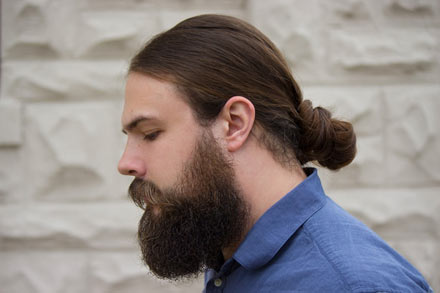 NEWS SOURCE: Watershed Music Co.
July 8, 2014
Watershed Music Co. is honored to announce the signing of an exclusive worldwide publishing administration deal for the entire catalog of Ohio-based prophetic-psalmist, Chris Burns.
Chris Burns is a prophetic psalmist, revivalist, and preacher who has been marked with the call to pioneer resting places for the Lord God in people, cities, and nations across the earth. Through living out a First-Commandment lifestyle, he carries the spirit of revival desiring to bring awakening and transformation to cities and regions all over the world. Chris and his wife Danielle, along with their children Jude and Mila, seek to rebuild the fallen tent of David and see generations live in abandoned intimacy with God and express this through all of the creative arts, leading worship, and the preaching of the gospel.
"I've known of Chris through a few very close mutual friends, and have now began to build first-hand relationship. Some music will help you relate or connect with the Lord, other music will move you on the inside and will challenge and provoke your life. This is Chris. Some Christian believers live holy because they have to, others live a consecrated life because we get to. This is Chris. We are honored that Chris has chosen us to be his administration company. We look forward to a long and fruitful relationship with him.", states Adam Carpenter, Founder of Watershed Music Co.
Chris states, "It has been refreshing to begin to work with Watershed; people who care and know what they're doing when it comes to my music. Now I can create and do what I do best knowing that they are doing what they do best; handling the business and legal end of my art and doing so with great integrity and passion!"
Chris' catalog includes songs such as "Your Name", "You're Worth It All", "King is Coming", and "Perfume Jar".
###