Project 86 Set To Release Ninth Full Length Album Fall 2014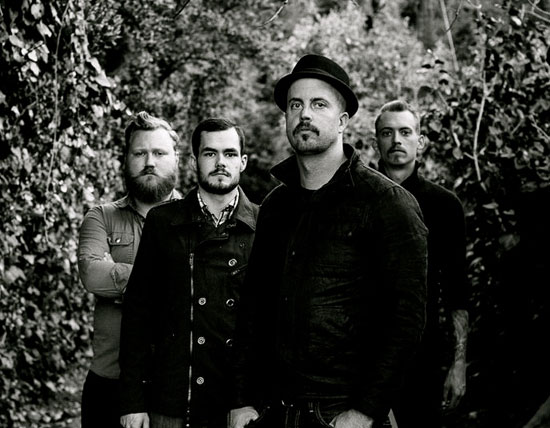 NEWS SOURCE: Project 86
July 23, 2014
July 23, 2014. Los Angeles, CA. After the success of 2012's critically acclaimed Wait For the Siren, Project 86 is busy finishing up recording their ninth full length album. This time around, P86 has enlisted the talents of producer/engineer Matt Mclellan (Underoath, Norma Jean, The Devil Wears Prada) and mixer Steve Evetts (Every Time I Die, The Dillinger Escape Plan).
Slated for an early October release the band has spent the summer in Los Angeles recording 18 new tracks including an acoustic EP. With a career spanning nearly 20 years and selling over half a million records Andrew Schwab feels this album is a special landmark for P86. He says,"We have loved pushing the envelope of evolution on every Project 86 release and this record is no exception. The inspiration behind this record is completely different and its been incredible to write and record with such a talented group of guys." Joining Schwab in the studio is Darren King (The Overseer) on guitar, Cody Driggers (The Wedding) on bass, and Ryan Wood (Seven Horns, Seven Eyes) on Drums.
Much like Wait For the Siren, the upcoming album was backed by P86 fans. The campaign's goal was $50,000.00, but reached nearly $90,000.00-placing it in the top ten of Indiegogo's all-time music projects. It's a testament to the longevity of Project 86's career and loyal fan base. Schwab said, "We had such an amazing experience from start to finish on the last record that we couldn't wait to do it again. Even more fans got involved this time and blew us away with their support. We have had backers coming in the studio participating in the process, singing gang vocals, Skyping with us, etc. It's a fun and rewarding way to create and release new music."
Always multitasking, Schwab will also be releasing new music from his side project this fall as well as a devotional workbook for men as a partner to his popular Tin Soldiers book. He can be seen speaking on The Tin Soldiers at churches and festivals this summer, and continues to host TS men's events around the country.
Project 86 will be joining Disciple on tour this fall and the first single from P86's upcoming record will hit radio in late August along with a new video to coincide with the album release.
For more information on Project 86 visit www.project86.com and www.facebook.com/project86
###
For more info on Project 86 visit the JFH Artists Database.