RAZOR & TIE MUSIC PUBLISHING'S PHILLIP LARUE WRITES
FIRST #1 COUNTRY HIT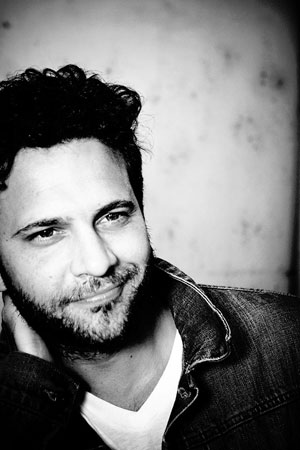 NEWS SOURCE: Razor & Tie PR
July 24, 2014
(New York, NY) - "Whiskey in my Water," performed by Tyler Farr and co-written by Razor & Tie Music Publishing's Phillip LaRue and songwriter John Ozier, has hit number one on the Country radio chart. The song, which has also been certified Gold by the RIAA, is Larue's first country number one.
Artist Tyler Farr explains that the song "just came out" while the three were together at a writing retreat in East Tennessee, "It's a guy's redneck way of saying how much his girl means to him - he tells her 'you're the whiskey in my water, and the moon in my shine.'"
Larue adds, "Songwriting can be serendipitous and this experience, that resulted in my first country number one, was special. Since Tyler's album was already complete, we were all just trying to write a great song. When it was done, we had no idea it could be eligible to even make it on the album - so we were thrilled to hear it was slated as his next single. We all wrote the song "in the moment" - the result was a true collaborative success."
"Whiskey in My Water" is the second #1 single off Tyler Farr's Redneck Crazy debut album. The Gold-certified hit gives Tyler back-to-back #1 singles. To date, the chart-topping single "Whiskey in My Water" has also surpassed over 3 million VEVO views and counting.
Listen to "Whiskey In My Water" here: http://razorandtiemusicpublishing.com/writers/phillip-larue/
Phillip LaRue is an American singer, songwriter, artist and producer living in Nashville, Tennessee. He has produced and collaborated with artists as varied as Brandon Heath, Jars of Clay, Jennifer Knapp, Phil Wickham, Ronnie Dunn, Jason Castro and Dave Barnes. His song "By Your Side," recorded by Tenth Avenue North, and co-written and co-produced by Larue, is a Dove Award winner for Song Of The Year. Larue's songs have also appeared in ads for Kohl's, the Food Network, Verizon, and Ford, as well as in many films and TV programs.
Razor & Tie Music Publishing
Razor & Tie Music Publishing has distinguished itself with a focused, proactive approach to artist career development, cross-format songwriting, multi-media song placement and comprehensive royalty administration. The company is led by a seasoned and energetic executive team with representatives in New York, Los Angeles and Nashville. RTMP has scored numerous number one multi-platinum hits in multiple formats, including "Home", co-written by Greg Holden and performed by American Idol winner Phillip Phillips, "God Gave Me You", performed by Blake Shelton and written by Dave Barnes, "Alone With You," performed by Jake Owen and co-written by Catt Gravitt and many more. The company is self-administered in North America and has aligned with a strong team of sub-publishers throughout the rest of the world. www.razorandtiemusicpublishing.com
###
For more info on Phillip LaRue visit the JFH Artists Database.