THE CLASSIC CRIME AND VOCAL FEW JOIN BC MUSIC
NEW TCC ALBUM 'WHAT WAS DONE: VOLUME 1' COMING FALL 2014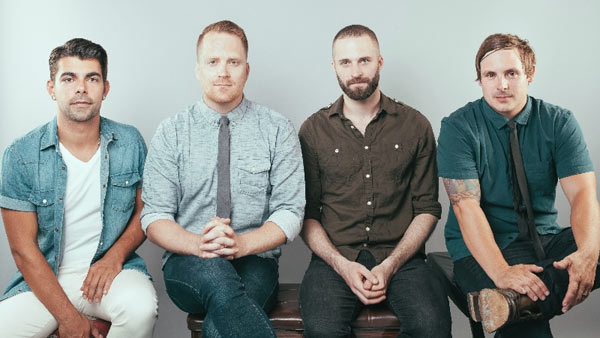 NEWS SOURCE: BC PR
August 26, 2014
SEATTLE, WA – The Classic Crime and side project, Vocal Few, have partnered with BC Music (a division of BadChristian). Both TCC & VF have released successful independent albums over the past few years, and are now excited to join BC Music's new-model partnership, which has created a new space for hard-working artists to succeed.
To commence this partnership, The Classic Crime will be releasing its first album with BC Music this fall. What Was Done: Volume I: A Decade Revisited is an anniversary album that will highlight the first ten years of music from TCC, featuring a mix of both acoustic and rearranged versions of fan and band favorites. TCC's signature sound, which was born in Seattle and raised on the Interstate Highway System, is well suited for the acoustic treatment, and fans have responded in force, crowd-funding over 336% of WWD:V1's initial budget goal.
The Classic Crime's frontman, Matt MacDonald, is the Marketing Director of BC Music and has been working with BadChristian ever since its formation last year. Since then, he has produced projects for both Emery and Kings Kaleidoscope, and he is excited for his bands to work with BC as well.
"The processes we've established at BC Music over the last six months will give our bands the best shot they have in this post-modern music landscape. Both The Classic Crime and Vocal Few have done well on their own, mostly due to dumb luck and elbow grease, but with the team of people at BC Music behind us, the opportunities are expanded," said MacDonald.
BC Music co-founder, Matt Carter, is also eager to bring these acts into the BadChristian family. When asked about the announcement, Carter stated, "The Classic Crime is one of those bands who, like Emery, knows how to run its own business and values hard work. Aside from being talented, smart, and innovative, they share the BadChristian mindset. It's a no-brainer that we wanted to partner with them, and Matt MacDonald specifically has already had a big part in building our label."
To commemorate this event, The Classic Crime and Vocal Few have designed t-shirts with exclusive artwork that are available only through their store pages at http://shop.badchristian.com.
Along with TCC, MacDonald's side-project, Vocal Few, will also produce its future releases through BC Music. VF was born in 2011 from Matt MacDonald's desire to branch out with his wife, Kristie MacDonald, and explore a more intimate, acoustic-driven sound. The duo quickly found success with two independent releases, debuting at #3 on the iTunes Singer/Songwriter charts and reaching #8 on Billboard's Folk Charts. Vocal Few has also joined the likes of Matt & Toby and Dave Bazan in producing its own sold-out tour of living room shows, which have recently emerged as a favorable venue for sharing music intimately with fans.
Stay tuned for more information on The Classic Crime, Vocal Few, and BadChristian.
-###-
The Classic Crime formed in Seattle, WA, in 2003 and has toured the US, Canada, and Australia since 2004. TCC has headlined countless nation-wide tours and spent time on the road with artists such as MxPx, Relient K, Mest, Anberlin, The Rocket Summer, and Emery, as well as two summers on the Vans Warped Tour with the likes of Katy Perry, Rise Against, and Underoath. The Classic Crime has debuted at #12 on the Billboard Heatseekers list, and cracked the Top 200 on all four of their full-length albums.
Vocal Few is a guy and his wife making music together—literally. Born in 2011, VF is the love-child of Matt MacDonald, of The Classic Crime, and Kristie MacDonald. This successful husband and wife duo has seen the release of two independent EPs, debuted at #3 on iTunes' Singer/Songwriter charts, and reached #8 on Billboard's Folk charts.
BadChristian was formed in 2013 by Matt Carter, Toby Morrell and Joey Svendsen. Carter and Morrell are worship leaders and founders of Emery, a successful touring rock band that has sold over 500,000 records and toured in 49 states. The multi-dimensional, BADCHRISTIAN.com, sees over 100,000 unique monthly visitors with more than 200,000 page views, features a blog with over 10,000 subscribers, a podcast that debuted at 15 on the iTunes top charts and a record label.
The Classic Crime is...
Matt MacDonald – vocals, guitar
Paul "Skip" Erickson – drums
Robbie Negrin – guitar
Alan Clark – bass
Vocal Few is...
Matt MacDonald – vocals, guitar
Kristie MacDonald – vocals, piano

The Classic Crime online...
http://www.theclassiccrime.com
https://www.facebook.com/theclassiccrime
https://twitter.com/theclassiccrime
https://www.youtube.com/user/theclassiccrimemusic
Vocal Few online...
http://www.vocalfew.com
https://www.facebook.com/vocalfew
https://twitter.com/vocalfew
https://www.youtube.com/user/vocalfew

- ### -
For more info on The Classic Crime visit the JFH Artists Database.