TRENDENCY RECORDS ANNOUNCES SIGNING OF GOSPEL HIP-HOP ARTIST AVREX
Debut album Unleashed slated for first quarter of 2015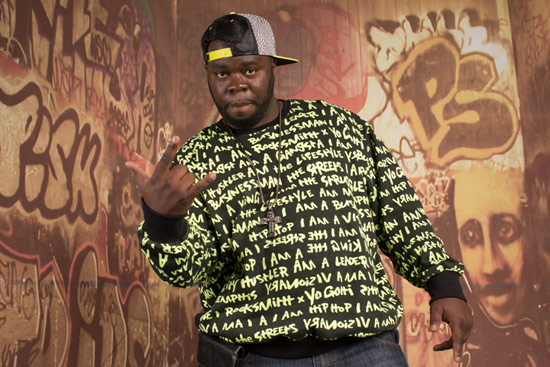 NEWS SOURCE: Gorilla PR
September 18, 2014
(Nashville, Tenn.) September 18, 2014 - Nashville Tennessee's Trendency Records announces the signing of gospel hip-hop artist Avrex to a label and distribution deal. The first single, "Going Jesus," will be releasing October 14th of this year with the full-length, Unleashed, slated for release on February 17, 2015.
Avrex is an emerging gospel hip-hop artist based out of Newport News, Virginia. The rapper started his career in the secular realm and was eventually signed to W.O.L.V.E.S. Entertainment. He released three mix tapes while on the label and, in 2011, scored an underground hit with the song "Think Twice" featuring Gangstarr Foundation's Big Shug and Krumb Snatcha. Avrex went on to work with Guru, M-DOT and Termonology and opened for many well-known artists including 50 Cent, Ja Rule, Ashanti, Method Man, The Clipse and many more.
The upcoming Trendency debut, Unleashed, was recorded by Sean Slaughter of Slaughter Music Group and features tracks with former Cross Movement artist R-Swift as well as K-Drama, Promise, Byron Collinsand Avrex's crew, The Lycans. Although Unleashed maintains a solid underground feel consistent with his trademark backpack rap style, Avrex is already working on new material which is expected to take him in a whole new direction by incorporating more mainstream musical elements in the vein of V. Rose's feature with Flame.
Trendency Records president David C. Coleman states, "We're excited to welcome Avrex to the Trendency family. His past affiliation with secular rap artists brought about an unexpected opportunity after the unfortunate passing of Guru from Gangstarr Foundation." An album entitled Propaganda produced by DJ Lord Ron and featuring Avrex, Big Shug and others will be released in the near future. All proceeds will be donated to Guru's son, K.C. Elam. Coleman adds, "While we're not glorifying Avrex's roots in secular rap, we see this opportunity as a chance to shine the light of Christ into the life of a young man in need as well as an opportunity to celebrate the redemptive power of Jesus Christ in the life of Avrex. What was old has been made new."
Avrex will tour in support of Unleashed and is expected to join label mates Keno Camp for west coast dates in support of the full-length.
For more information on Avrex, please visit: Facebook.com/AvrexHipHop
Twitter.com/AvrexHipHipHop
YouTube.com/MrAvrex1
- ### -