Integrity Music Signs Dove Award Winning Songwriter Michael Neale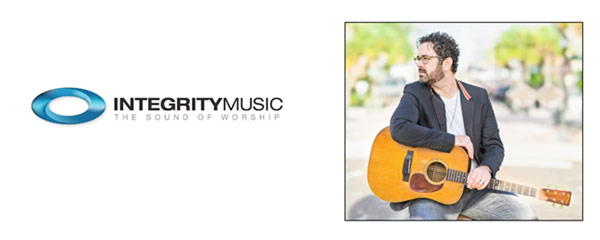 NEWS SOURCE: Integrity Music
September 22, 2014
Integrity Music Publishing is honored to welcome songwriter Michael Neale, writer of "Mercy Tree," "Sacred Ground," "You Amaze Me," "Saved The Day," "I Am Yours" and co-writer of the Dove Award winning Worship Song of the Year, "Your Great Name."
Neale, who is the Worship Pastor and Artist In Residence at Christ Fellowship Church in Palm Beach, Florida, is also a recording artist, whose albums include No Greater Audience, Bigger Than Life (with Christ Fellowship Choir), and the beloved Hosanna Music classic Made Me Glad. Neale's songs have also been recorded by artists such as Natalie Grant, Michael W. Smith, Lacey Sturm (Flyleaf), Todd Agnew, Rebecca St. James, Anthony Evans, Jr., and Phillips, Craig and Dean.
"Michael is a multi-faceted artist, touching the Church not only with his songs and voice, but with his books and speaking engagements as well," said Craig Dunnagan, Integrity's Vice President of Publishing/Ministry Alliances. "We have known, loved and supported Michael's ministry for some time and are very excited to partner with him in this season of growing influence as a songwriter, author, teacher and speaker."
As a member of the Integrity family of songwriters, Neale joins Stu G (Stuart Garrard), All Sons & Daughters, New Life Worship, Planetshakers, Covenant Worship, Dustin Smith, Lincoln Brewster, GRAMMY Award winner Israel Houghton, and Dove Award winning and nominated writers Paul Baloche, Jennie Lee Riddle, Jared Anderson and Michael Farren.
Michael is also an acclaimed author, penning the devotional book, "Your Great Name," the chart-topping novel, "The River," and its sequel, "Into The Canyon." Additional information is available at http://michaelneale.com.
Integrity Music is part of the David C Cook family, a nonprofit global resource provider serving the Church with life-transforming materials. Headquartered in Colorado Springs, Colorado, Integrity is committed to taking songs of substance to the local church and its leaders around the world. Integrity currently controls over 7,000 songs, including the No. 1 radio hit "We Believe" (Newsboys) as well as church standards "Revelation Song," "Open The Eyes Of My Heart," "Your Great Name" and "I Am Free." Additional information can be found at www.integritymusic.com.
- ### -