Singer/Songwriter Nathan Tasker to Release new Album November 4th
Man On A Wire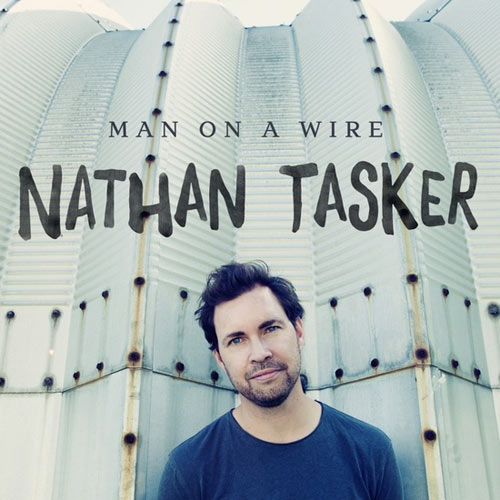 NEWS SOURCE: Bozeman Media
October 30, 2014
Nashville, TN (October 30, 2014) ---- Australian singer/songwriter, Nathan Tasker, is poised to release his new project and seventh studio album, Man On A Wire, November 4th. Produced by Paul Moak (Third Day, Mat Kearney), the album features eleven new songs that were written or co-written by Tasker, and the music presents the listener with realistic stories that represent an authentic Christian life with all of its joys and sorrows.
Man On A Wire is currently available for early pre-sell at iTunes.com and www.nathantasker.com. Fans will also have the opportunity for an early sneak peek of a live performance of the album on Sunday, November 2nd, 7:00 pm at Ugly Mugs, 1886 Eastland Avenue, Nashville, TN. Admission is free and the album release party is open to the general public.
The title track is the first single from Man On A Wire and it took two years and two co-writers, first with Jason Ingram and then with Paul Moak, for the song to come to fruition. The song is a great introduction to a record of honesty, questioning and ultimately hope following Tasker's own journey of sorrow, with the loss of his infant twins and his father-in-law in 2011, and the season of joy with the birth of his healthy son, Theo.
"I've always been drawn to the image of a man on a wire, moving along a tightrope with a yawning gap below him," explains Tasker. "It turns out the way to stay on the wire is not by looking to the right of left, or backwards, or down, but rather to keep your eyes focused ahead, to the goal, to the other side. I resonate with that idea - keeping my eyes fixed on Jesus, the author and perfecter of the faith, knowing that one day He will welcome me safely home."
After the recording of Man On A Wire, Tasker is busy this fall and winter with Aaron Shust's Morning Rises Tour this month and will join Michael W. Smith's tour in November (that will continue into 2015), before heading to the United Kingdom the end of next month into early December. For tour and album updates for Tasker please visit online at www.nathantasker.com
About Nathan Tasker
Born and raised in Sydney, Australia, Tasker's love of music began in high school when he taught himself how to play the acoustic guitar and then spent several years touring Australia as a singer/songwriter. His first major album, A Look Inside, released in 2003, which was followed by Must Be More in 2005 that teamed him with producer Charlie Peacock in Nashville. The success of the project led to Tasker being named 2006 Artist of the Year and awarded Song of The Year by the Australian Christian Music Charts. The single, "Like You Love Me," reached No. 1 on TCM (formerly The Rock Across Australia) weekly Contemporary Top 30. Tasker's breakout album, Home, was also recorded in Nashville with Jason Ingram and Rusty Varenkamp as producers and garnered Tasker another Artist of the Year honor by TCM in 2011, along with three singles reaching No. 1 in Australia and the U.K. Tasker maintains an active touring schedule and has performed with such artists as Michael W. Smith, Bebo Norman, Andrew Peterson and Aaron Shust. Tasker currently lives in Nashville, TN with his wife, Cassie, and his son, Theo.
Man On A Wire Track Listing:
1. Trust You In The Darkness
2. Man On A Wire
3. Closer
4. Sowing Tears
5. Rise
6. Nowhere To Be Found
7. Whole World
8. No Good Reason
9. You Will Not Forsake Me
10. All The While
11. Voice I Long To Hear
For more info on Nathan Tasker visit the JFH Artists Database.

- ### -