Emerging Rock Duo Clemency Releasing New EP with a Video Series Telling a Love Story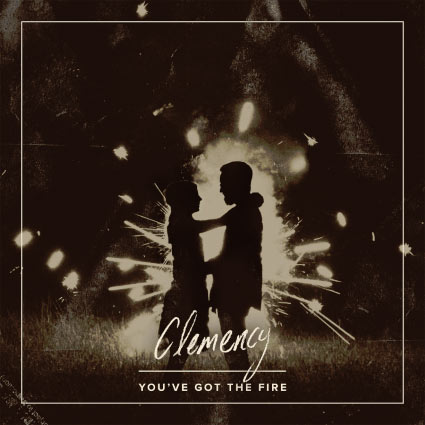 NEWS SOURCE: Black Panda PR
November 18, 2014
For Immediate Release - Black Panda PR - Nashville, TN - November 18, 2014 - Indie rock duo Clemency is releasing their new six song EP, You've Got the Fire; out 2-10-15, with a corresponding six videos that tell a love story inspired by equal parts 80's pop culture and redefining millennial rock sensibilities. Preview the trailer for You've Got the Fire: http://youtu.be/tZNxJVefG-0
Clemency are two blue-blooded brothers from the red state of Oklahoma:Jason and Paul Watkins. They began playing music together in high school in Oklahoma City. Then they moved to Nashville, where they currently reside, to focus on their music careers.
According to them, You've Got the Fire draws visual inspiration, as well as character and plot archetypes, from films like Spielberg's E.T. The Extraterrestrial, The Goonies, The Karate Kid, Beasts of the Southern Wild and Drive.
At first listen, Clemency gives off an energy of romantic love, but the type of love the Watkins' talk about goes broader than that. Clemency explores LOVE and MUSIC as universal concepts.
At first listen, Clemency sounds like a rock band too, but the type of rock the Watkins' are making instead goes much more nuanced than the universal concept of rock n' roll itself. Their sound is geared for the next generations of listeners. It's a sound that blends post-Y2k production sensibilities with a secret sauce that definitely contains a little Americana, a little radio-ready rock n' roll and some electro-art rock influences too.
Spiritually, questions about love kept showing up in the recording process, so they decided to create one love story through six videos that coincide with each song on the record. You've Got the Fire and Clemency tell a story of mercy, compassion and the deepest level of connection to the concept of unconditional love.
You've Got the Fire is now available for pre-sale with an instant download of the song "Runaways" here Clemency's debut EP My Heart Is The Eastern Horizon along with a remix of the the title track and their new single "Color Hit the Canvas" from You've Got the Fire releases today via Noisetrade.
- ### -