An Evening With Tina Campbell A Rousing Success
Famed Gospel artist and reality star Tina Campbell hosted a powerful night of written work, music and ministry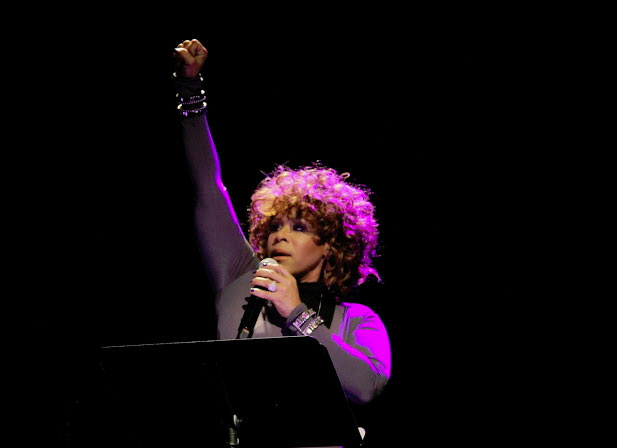 (Photo credit: Arnold Turner Archives)
NEWS SOURCE: PC PR
November 25, 2014
Los Angeles, CA-Famed gospel artist and reality star Tina Campbell was transparent sharing her truth through her stories and her new solo music at "An Evening With Tina Campbell."
Hosted by WEtv's reality star Goo Goo Atkins, the life-changing event, stated by many in attendance, brought energy and enthusiasm to In His Presence in Woodland Hills, California, where the focus of the evening was to accept, let go and move on to a new you.
The evening opened with praise & worship artist David Daughtry who brought the audience to their feet and the energy elevated when Stellar Award-winning artist Brian Courtney Wilson hit the stage and sang the powerful, "Worth Fighting For," followed by the spoken word of Jeannette...ikz (pronounced Genetics) whom had the crowd hanging on every word with her powerful piece entitled, "Forever and Ever"
After, the crowd stood to their feet and waited in anticipation as Tina Campbell, styled by "Let Goo Dress You,'" entered the room exuding confidence and beauty in elegant pieces by Hanging Artistry Boutique and Philthy Ragz Boutique, ready to give her all. Her surprise side door spotlight-entrance kept the audience in suspense as she walked through the crowd singing while making her way to the stage.
Nothing expected and everything the audience needed-indicated by their applauds, comments and praising-the pattern of the evening consisted of reading excerpts from Campbell's book, "I Need A Day to Pray," showcasing her new music from her upcoming solo CD, and her transparent ministering.
"I pray that what came from my heart reached every heart that was in attendance," says Campbell. "Thank you, thank you, thank you, to all who came out to support "An Evening With Tina Campbell."
The high-powered event ended with a duet with Campbell and her husband Teddy singing "Speak The Word," a duet on her upcoming solo CD, followed by a prayer for everyone in the room to forgive, let go and to live.
Tina and Teddy Due to overwhelming social-media requests, to take "An Evening With Tina Campbell" on the road, this inspirational, entertaining event will tour the USA in summer and fall of 2015. Dates and cities will post in the spring to @teddyandtina on Instagram or @therealmarymary on FB, Twitter, and Instagram.
Tune in to see parts of "An Evening With Tina Campbell" on season 4 of WEtv's reality series Mary Mary premiering February 2015.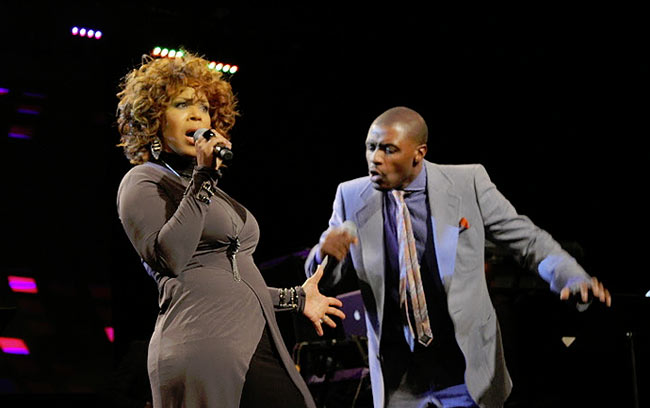 (L to R: Tina Campbell and Teddy Campbell)
- ### -
For more info on Mary Mary visit the JFH Artists Database.