Integrity Music's Danilo Montero Wins Latin GRAMMY Award

NEWS SOURCE: Integrity Music
November 25, 2014
Pastor, author and Integrity Music recording artist Danilo Montero received a Latin GRAMMY Award for Best Christian Album for his acclaimed project La Carta Perfecta (The Perfect Letter), during the 15th Annual Latin GRAMMYs held recently at the MGM Grand Hotel in Las Vegas, Nevada.
This album has become one of Montero's most successful projects, debuting at No. 10 on Billboard's "Latin Pop Albums" chart and receiving nominations for a Dove Award and Premio Arpa (Harp Award), among other accolades within the music industry.
Montero recorded La Carta Perfecta live at Lakewood Church, where he serves as pastor of Iglesia Lakewood, the Houston-based church's thriving Hispanic congregation. The album is available globally through Integrity Music with distribution through retail stores and all major digital service providers including iTunes and Amazon.
Upon receiving the Latin GRAMMY, Montero expressed his happiness and gratitude as he accepted the award: "Thank you very much. Many thanks to the members of the Academy. Total surprise… after 25, 30 years of making Christian music. Completely unexpected and very special…"
Ryan Dunham, President of Integrity Music, was present at the ceremony and commented: "We have always believed in Danilo's musical and teaching gifts. He is very respected and loved within the Church and among his music industry peers. It's an honor to represent him and we are thrilled to see his talents recognized within the larger, global Latin music community."
In 2010, Montero received his first Latin GRAMMY nomination, and in 2008, he became the first native of Costa Rica to win a Billboard Award for Latin music.
Currently, Danilo Montero lives in Houston, Texas with his wife, Gloria and their daughter, Victoria, where he leads the Spanish-speaking ministry at Lakewood Church. Additional information on Montero is available at https://www.facebook.com/DaniloMonteroOnline.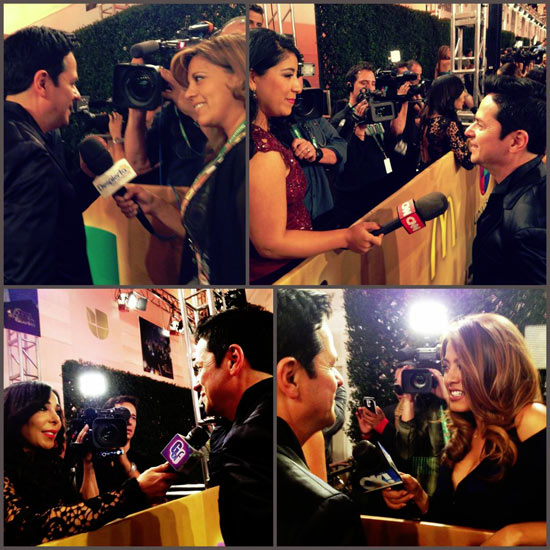 - ### -