SULLIVAN'S NEW ALBUM, 'HEAVY IS THE HEAD,' IS OUT TODAY;
STREAM IT NOW AT PANDORA PREMIERES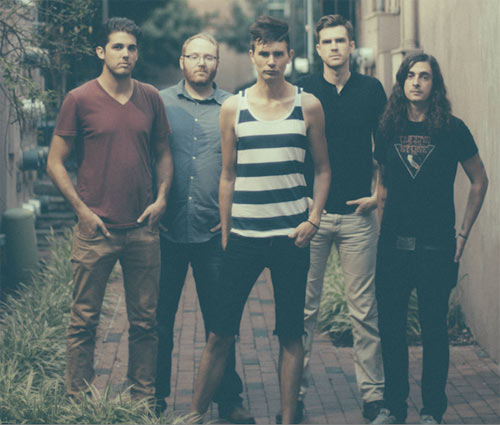 NEWS SOURCE: Secret Service PR
December 9, 2014
December 9, 2014 - Los Angeles, CA - The wait is over! After a 7 year hiatus, beloved alternative rock band Sullivan has returned with one of the fall's most intriguing records, Heavy Is The Head, which is out today and available for purchase from Spartan Records at http://spr.tn/heavyisthehead and iTunes.
Additionally, the band has partnered with Pandora Premieres to stream the new record in its entirety. Check it out now at http://pdora.co/1zCs2C2.
After years of rising success with two esteemed albums, Hey, I'm a Ghost (2006) and Cover Your Eyes (2007), and tours with the likes of Anberlin, Underoath, Bayside and Jack's Mannequin among others, Greensboro, NC's Sullivan amicably split in 2007 to focus on other projects. Now 7 years later, the band has reunited to release their long-awaited third full-length record, Heavy Is The Head, with their new label Spartan Records.
Sullivan's years of growth musically and personally since the last record has resulted in a massive sounding album with tracks like "Pieces," "What's Good For The King" and "You Don't Mean It," that could easily fit alongside anything on alternative rock radio today. The band's refined sense of songwriting and dynamic musical range contributes directly to their current resurgence and spot amongst rock's most innovative and interesting emerging bands.
Follow Sullivan at www.facebook.com/wearesullivan for additional updates.
For More Information:
www.wearesullivan.com
www.facebook.com/wearesullivan
www.twitter.com/wearesullivan
www.instagram.com/wearesullivan
www.spartanrecords.com
- ### -
For more info on Sullivan visit the JFH Artists Database.