ENTERTAINMENT ONE MUSIC SIGNS JONATHAN NELSON AS LATEST TALENT ON AWARD-WINNING ARTIST ROSTER
Nelson to Host Live Recording in Florida on February 20, 2015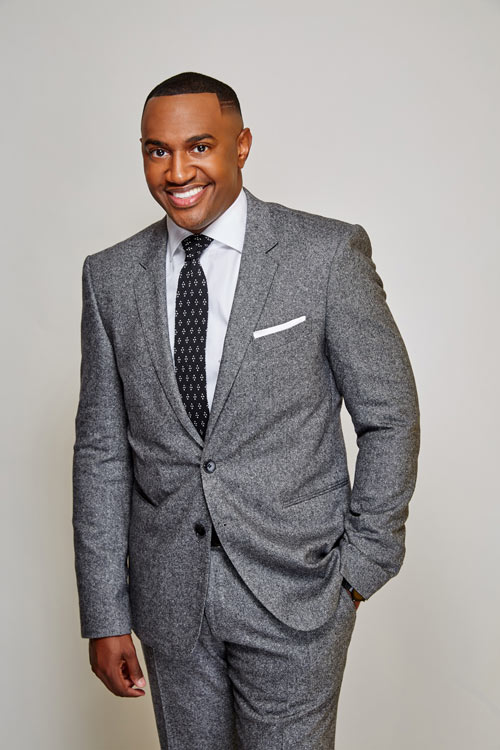 NEWS SOURCE: W&W PR
January 7, 2015
NASHVILLE, TN (January 7, 2015) - Acclaimed recording artist Jonathan Nelson has a new home, with award-winning record label Entertainment One Music (eOne Music). Signing the multiple Stellar Award-winning hit artist, songwriter and worship leader, eOne Music will release Nelson's upcoming new album FEARLESS, a new live project to be released in Fall 2015, with its first single slated for release in Spring 2015.
Recording his new album before a live audience, Jonathan Nelson's live recording will be hosted at his church, The Faith Center in Sunrise, FL on Friday, February 20, 2015. Coming together with fans for an inspiring live concert experience performing new music and spreading the powerful message of God's love, Nelson's album recording concert is free to the public. Following his 2013 #1 gospel album, Finish Strong, which was recorded live in his native Baltimore, the chart-topping singer/songwriter behind the smash hit "My Name Is Victory," "Finish Strong," and more, continues to reach mass audiences and peers with a refreshing music ministry through traditional songs of worship, as well as choir songs that speak about praise and worship.
Says Jonathan Nelson, "I'm more than excited about this new journey, new label, new direction, and new season that lies ahead with eOne Music. I'm ready for this FEARLESS journey! LET'S GO!!"
Phil Thornton, eOne Music Vice President and General Manager, Urban Inspirational, says: "We are thrilled to sign Jonathan Nelson and welcome him here at eOne Music in developing his new live album. Jonathan is a dynamic creative force as an artist, songwriter and worship leader. His distinctive voice has produced unforgettable lyrics and songs that have transformed the sounds of gospel in our times, and this live recording will showcase many incredible songs in store that take his music ministry to another level."
Nelson joins eOne Music's award-winning diverse gospel roster, which includes critically-acclaimed artists from legendary Gospel Hall of Famer Shirley Caesar and Gospel icon Dorinda Clark-Cole to Erica Campbell, Michelle Williams, Donald Lawrence, Ricky Dillard and more. Growing up in Baltimore, Jonathan Nelson comes from a family that has been inspired to spread God's word in ministry. At his church in the Ft. Lauderdale area, Nelson has the chance to further inspire and reach others through music and prayer at The Faith Center, as the minister of music.
Stay tuned for more information to come on Jonathan Nelson's FEARLESS new live album recording taking place at The Faith Center on Friday, February 20, 2015.
To connect with Jonathan Nelson, visit:
Website: www.jonathannelson.us
Facebook @jonathannelsonandpurpose
Twitter/Instagram: @NelsonJonathan
About Entertainment One
As the #1 independent music brand in North America, Entertainment One Music produces, distributes, licenses and promotes some of the world's top music. Its integrated platform encompasses all aspects of the music business including record labels, music publishing, distribution, sales, and digital content services, with a comprehensive music licensing catalog representing virtually every music genre.
Entertainment One Ltd. (LSE:ETO) is a leading international entertainment company that specializes in the acquisition, production and distribution of film and television content. The company's comprehensive network extends around the globe including Canada, the U.S., the UK, Ireland, Spain, Benelux, France, Germany, Scandinavia, Australia, New Zealand, and South Africa. Through established Entertainment and Distribution divisions, the company provides extensive expertise in film distribution, television and music production, family programming and merchandising and licensing. Its current rights library is exploited across all media formats and includes more than 35,000 film and television titles, 2,800 hours of television programming and 45,000 music tracks.
- ### -