ACCLAIMED PRODUCER/WRITER SETH MOSLEY
GARNERS FIRST GRAMMY® AWARD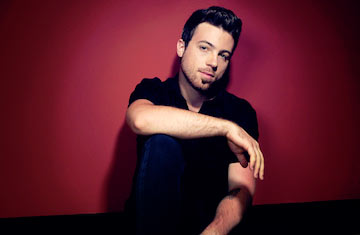 NEWS SOURCE: Turning Point PR
February 18, 2015
NASHVILLE, Tenn.-Acclaimed producer and Centricity Publishing writer Seth Mosley garnered a GRAMMY® Award as a producer of for KING & COUNTRY's Run Wild. Live Free. Love Strong., named Best Contemporary Christian Music Album at the 57th Annual GRAMMY® AWARDS. Mosley also co-wrote five selections on the project, including the hit lead single "Fix My Eyes."
"Getting my first GRAMMY® is truly a gift," said Mosley. "As much of a gift as working with Joel and Luke themselves-their artistic and spiritual integrity is a rare combination. This record is one I'll say I'm proud to have been a part of for a long time to come."
"Since first meeting Seth in 2012, I have believed in his potential to write and create genre-defining music," said Steve Rice, Vice President, Centricity Publishing. "As Seth's publisher, we couldn't be more proud of his GRAMMY® honor, and can't wait to see where the songs he writes and the albums he produces will take him in the years ahead."
Seth Mosley is one of Christian music's most sought-after producers and writers. In addition to for KING & COUNTRY, Mosley's production credits include Michael W. Smith, Jeremy Camp, Francesca Battistelli, Audio Adrenaline, Sanctus Real and the Newsboys' recent Gold-certified God's Not Dead. He has written or co-written numerous hit radio singles, including "He Knows" (Jeremy Camp), "Start A Fire" (Unspoken), "You Are I Am" (Mercy Me), "Words" (Hawk Nelson), and Francesca Battistelli's recent 10-week #1, "He Knows My Name." Also working in the country genre, Mosley produced the latest recording by award-winning duo High Valley, County Line, and co-wrote their current single, "Make You Mine."
Launched in 2005, Centricity Publishing has become a leader in writer and song development. Helmed by industry veteran Steve Rice, Centricity Publishing is home to award-winning writers Seth Mosley and Jonathan Lee, as well as many acclaimed artist/writers from the Centricity Music label, including Jason Gray, Lauren Daigle and Unspoken. In addition to placing songs in the country market (Trisha Yearwood, High Valley), the company's music has been utilized by NFL Network, Speed Network, Jane by Design, One Tree Hill, Veggie Tales and Target, among other outlets. Last year, Centricity Publishing launched CentricWorship to service the global Church with songs for congregational worship.
For further information, visit centricitypublishing.com.
- ### -
For more info on Me In Motion (Seth's former band) visit the JFH Artists Database.
For more info on for KING & COUNTRY visit the JFH Artists Database.