Abandon Kansas To Release alligator via BadChristian May 12th
Living Room Tour 6 Dates Now Available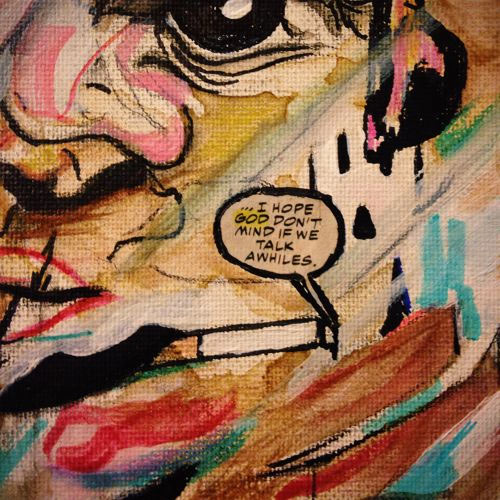 NEWS SOURCE: The Cadence
March 2, 2015
(March 2nd, 2015 Nasvhille, TN.) Powerhouse innovators Abandon Kansas have announced the release of their first BadChristian record alligator coming May 12th, 2015. "I Hope God Don't Mind If We Talk Awhile", the record's first single, embodies the flow of the record, jumpy and honest. Touching on topics of manhood and the struggle of healing old wounds, it's not an easy one to listen to. Abandon Kansas partnered with BadChristian to release alligator, a new relationship that has allowed the space and freedom of growth that Abandon Kansas felt was lacking in their career.
Vocalist Jeremy Spring had this to say regarding the new phase of Abandon Kansas:
"I can't wait for everyone to hear, and not because I think they are going to like it. This one is for the fan's the way a cheese wrapped pill is for my dog. It's honest, but I don't know if it's truth. I want them to eat these songs right up and zoom in on the juicy parts, because I left them in there for everyone to see, nothing's covered up. I'm hoping the rest of my generation can step up next to me and give their very best shot at whatever they are good at to keep bringing hope to a darkening world, 'cause I'm only really good at a few things, singing and being honest. I know I won't be able to burn this consumerist self-serving church to the ground by myself."
Spring and company will be hand-delivering alligator to many of their supporters on the Living Room 6 Tour. Tour dates below!
Pick up your tickets to the Living Room Tour 6 HERE
Hear the new track "I Hope God Don't Mind If We Talk Awhile" below:
FB/AbandonKansas
Twitter: AbandonKansas
Instagram: AbandonKansas
Living Room 6 Tour Dates:
3/7 Atlanta, GA. The Thunderdome
3/8 Orlandao, FL. 3in1 Café
3/9 Jacksonville, FL. Mill's House
3/10 Greer, SC. Stone Manor
3/11 Charlotte, NC. The Weather's Room
3/12 Springboro, OH. The Davis House
3/13 Goreville, IL. Goreville High School
3/14 Columbus, OH. Rumba Café
3/26 Norwalk, OH. The Dirt Sandwich
3/27 Flint, MI. The House of Harmers
3/28 Greenwood, IN. The Shevlot's
4/2 Springfield, MO. Katie's House
4/3 Derby, KS. The Brock's
4/4 Wichita, KS. The Sedgwick House
4/5 Wichita, KS. The Cutler's
4/6 Gladstone, MO. The Brock's
4/7 Sioux Falls, SD. The Decker's Place
48 Hendricks, MN. Loft+ Hutch
4/9 Minneapolis, MN. Charlie Siren House
4/10 New Richmond, WI. Zach & Angie's House
4/11 Cedar Falls, IA. Neal's Place
4/12 Raymore, MO. Stephen's House
4/13 Sand Springs, OK. The Moore House
4/14 Edmond, OK. Fulfilled Coffee
4/15 Mustang, OK. Hamman's House
4/16 Hurst, TX. St Phil's
4/17 San Antonio, TX. The Delta Red
4/19 Avondale, AZ. The Martinez Home
4/20 Mesa, AZ. Tyler Duke's Place
4/21 Southern, CA. TBA
4/22 Pleasant Hill, CA. The Archibald's
4/23 Oakdale, CA. The Fontaine's
4/24 Medford, OR. Central Point Grange
4/25 Portland, OR. TBA
4/26 Boise, ID. TBA
4/27 Belle Fourche, SD. The Fireside Room
4/29 Colorado Springs, CO. The Geiger Residence
4/30 Denver, CO. The Yars at Denargo
5/1 Liberal, KS. TBA
5/2 Omaha, NE. TBA
5/3 Moberly, MO. Harvest House
5/5 Nashville, TN. The Tack's
5/7 Emporium, PA. The Novak's
5/8 New York City, NY. TBA
5/9 Valley Forge, PA. New Leaf Club
5/10 Chesapeake, VA. Jackson Memorial Baptist
- ### -
For more info on Abandon Kansas visit the JFH Artists Database.