ERICA CAMPBELL TAKES OVER VH1 SOUL
WORLDWIDE TELEVISION PREMIERE OF
NEW MUSIC VIDEO 'MORE LOVE'ON VH1 SOUL AND VH1.COM
MONDAY MARCH 30th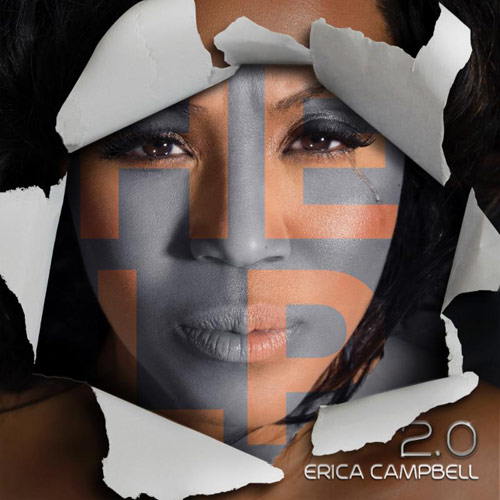 NEWS SOURCE: Ignition PR
March 27, 2015
Los Angeles, CA (March 27, 2015) -- Erica Campbell set to exclusively reveal her new music video "More Love," this Monday, March 30th on VH1 Soul and VH1.com. The video, created by Warryn Campbell, directed by Dale "Rage" Resteghini with executive producer, Joyce Washington will premiere at 6:00am EST on VH1 Soul and will run every hour all day. The video will also be available on line exclusively on VH1.com.
Shot in HD, the video is a powerful look at love, life and family through the years. "More Love," is a poignant video that takes a look back in time from the 60's to present day and the African American community's continued struggle and civil rights pursuit. Showing scenes from the March on Washington to the LA riots culminating to current day protests Campbell taps right into our hearts. The video is a truly a family affair featuring Erica and several members of her family, including her three children, Krista, Zaya and Warryn, III. A celebration of family, the video and its message is simple, our community and our world needs more love and it all begins at home with family
Written by Erica and husband Warryn Campbell, the song was inspired by recent and unjust events in Ferguson, MO, Staten Island NY, and many other places. "The sense of frustration, anger that we all feel, from the civil unrest and tragic deaths in Ferguson, New York and around the world ... We thought it was important to emphasize the importance of love. Love truly does change things. We believe that.," Erica said.
"More Love" is the lead single off of Campbell's forthcoming new album HELP 2.0, an updated, re-mix of her exceptional and Grammy Award winning solo project, HELP. Campbell can also be seen on the 30th Annual Stellar Awards where she will perform "More Love" and "Help." The Awards will air on TV One on Easter Sunday, April 5th.
Watch "More Love," this Monday on VH1 Soul and online on VH1.com.
- ### -