HARDCORE BAND SEE THE RISE RELEASES
NEW ALBUM TODAY
Exposures Contains Ten Blistering Tracks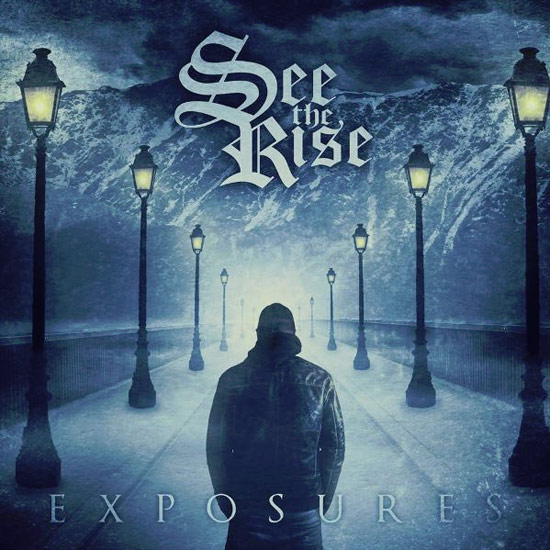 NEWS SOURCE: Gorilla PR
June 30, 2015
(Nashville, Tenn.) June 30, 2015 - Up-and-coming Hardcore band See The Rise releases its new full-length album, Exposures, today. The album is available through major digital retail outlets including iTunes, AmazonMP3, Google Play and more, as well as physically through online retailers like BestBuy.com, Amazon.com, FYE.com, Big Cartel and others.
The project features ten intense hard rock tracks adorned with the searing vocals of band leader Josh Meyers, the melodic counterpoint vocals and guitar stylings of Brian Elliott, the savage guitar riffs of Jason Law, the rumbling thunder of bassist Andy Davis and the double bass-laden body blows of drummer Kyle Zahorski.
Often compared to contemporaries like Beartooth, Secrets and Memphis May Fire, the band is gearing up for a string of shows in support of the album. Guitarist / vocalist Brian Elliott states, "I'm just excited to get this thing rolling. Me and the rest of the guys are more than ready for the album to come out and can't wait to play shows to support it." Although somewhat new to a national audience, the band's reputation in their home state of Minnesota and surrounding areas is well-known. Emily Eveland of City Pages dubbed the band "one of the top 10" bands in Minnesota and "a great match for a Warped Tour crowd."
The first single, "Self Portrait" is currently out for adds at Rock radio and the lyric video can be viewed by clicking below:
The full track listing includes:
1) 5:8
2) Exposures
3) Treasure
4) In Omnia Paratus
5) Second Chance
6) Self Portrait
7) Hope In The Storm
8) Proverbs 7
9) Spotlights
10) With You
Additional information on See The Rise can be found at:
Website: www.seetherise.com
Facebook: www.facebook.com/SeeTheRise
Twitter: www.twitter.com/officialSTR
YouTube: www.youtube.com/SeeTheRise
Instagram: www.instagram.com/SeeTheRise
###