INFLUENCE MUSIC RELEASES SOAR
Organic modern worship from innovative church ministries across the U.S., SOAR captures the intimacy, excitement and transformational nature of worship.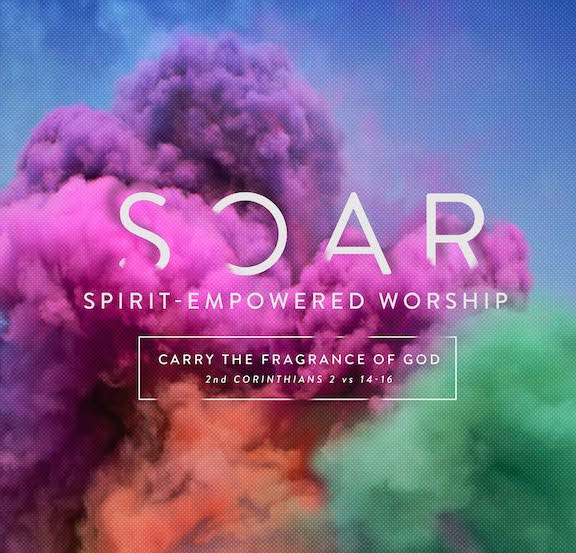 NEWS SOURCE: Turning Point PR
August 3, 2015
SPRINGFIELD, Mo.— Representing the innovative best of worship ministries across the U.S., SOAR released July 31 from Influence Music (Provident Distribution) and establishes a new benchmark in modern worship from the local church, for the local church.
Produced by John Hartley (Integrity Music, Sparrow Records), SOAR captures the intimacy and excitement of transformational worship at the grassroots level. This powerful collection of 11 songs from Denver's Red Rocks Church; Southeastern University in Lakeland, Florida; Journey Community Church near Cleveland; and National Community Church in Washington, D.C., among many others, beautifully showcases the sound and spirit of revival.
"The vision for this project," Hartley explains, "is to represent what is happening around the country in our local churches. There are so many gifted worship leaders and so many great songs. The styles and themes are as different as the churches, but the songs are congregationally friendly and you can feel God in them."
What Hartley discovered throughout the process of working with local worship leaders was as refreshing as the worship itself. "It was always and only about the Lord, the songs and the congregations. The churches were delighted to partner with us to make these songs available to a wider audience."
This much-anticipated Influence Music project includes four previously released singles: "Fill This Place," "There Is A King," "Faithful God" and "Revive." Free chord charts are available for the entire collection.
To stream and purchase SOAR, visit influencemusic.com, and the recording is also available on iTunes. To hear selections from SOAR, visit youtube.com/influencemusic.
About Influence Music:
Influence Music exists to cultivate Spirit-empowered worship leaders who embrace and reflect the presence of God, to curate songs inspired by the prophetic Word of God, and to create resources that build and sustain a healthy worship culture in churches around the world. For more information, visit influencemusic.com.
###