PLANETSHAKERS' RALLYING CRY FOR MISSIONS, #LETSGO, TOPS CHARTS INTERNATIONALLY
PLANETSHAKERS LIVE! DAYSTAR TELEVISION EVENT BROADCASTS WORLDWIDE TONIGHT, SIMULCASTS TO ORPHANAGE IN PHILIPPINES

#LETSGO Music, Bibles Being Given Away In Philippines

2015 Dove Nominated Planetshakers Begin US Tour Tomorrow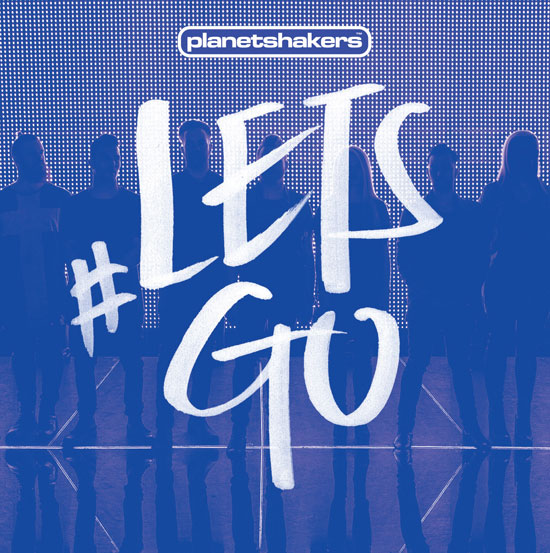 NEWS SOURCE: Hoganson Media
September 21, 2015
Capturing the mission, heart and worldwide movement of Planetshakers Church, one of Australia's fastest growing church's in history, Planetshakers Band released #LETSGO globally through Integrity Music Sept. 11. Born through the movement's passion to reach and impact people around the world, the new recording immediately soared to the top of the overall charts in several countries during its first week at retail. The album not only became the most downloaded iTunes album across all genres of music for a period of time in Singapore, but also was simultaneously the second bestseller on the charts in Malaysia. The album also hit No. 1 in Australia and South Africa, and No. 5 in the US, on the iTunes Christian/Gospel charts.
Live tonight, from Daystar Television's Dallas, TX studios beginning at 8:30 pm ET, Planetshakers members will share new music from #LETSGO along with their "Let's Go" stories during Planetshakers LIVE!. Presented by Planetshakers, Daystar Television Network, Integrity Music and Church of God World Missions, and sponsored by Gateway Church, Life Outreach International, The Assembly West Monroe, John Hagee Ministries, Potters House of Denver and more, this 90-minute special reaching into 700 million homes will be hosted by Brian Carn and Lakewood Church's John Gray, and feature Grammy Award winning special guest, Tasha Cobbs.
In addition to the broadcast, the event is being streamed live at Daystar.com/Live and will be simulcast as a free "Watch Party" at Samaritan's Place, an orphanage in Manila, Philippines. The children living there will not only have the opportunity to witness the event live, but also to participate via Skype. Planetshakers is further teaming with Daystar and Integrity Music to give away #LETSGO, and is teaming with Biblica and HarperCollins Christian Publishing to give away NIV Bibles, to the children and others throughout the Philippines through the Church of God ministry network.
"The mission behind #LETSGO is to reach and impact people around the world, seeing them transformed by the power of God and the love of God's people," Planetshakers collectively share. "The fact that we are able to live out this mission through our partnership with Samaritan's Place and the gift of free Bibles via Biblica and Harper Collins Christian Publishing is beyond incredible - it's proof that God is behind Planetshakers LIVE!. We are so humbled to see all the different people that are partnering with us for this broadcast and hope together we can rally the Church to even further impact a world in need of hope."
Produced by Joth Hunt and featuring Hunt along with co-senior pastor and worship leader Sam Evans and worship leaders Rudy Nikkerud and BJ Pridham, #LETSGO was recorded live at Planetshakers' spring 2015 "Awakening" conference in Melbourne. Available tomorrow as a CD/DVD combination as well as a standard digital album and a Digital Deluxe recording, Planetshakers has also released the first video from the project, "All About You," at https://www.youtube.com/watch?v=OS-jVQ_uaNQ.
Widely known for their energetic and worshipful videos, Plantetshakers Band recently received its second consecutive "Long Form Video of the Year" Dove Award nomination for its 2014 release, This Is Our Time. This year's awards will be handed out live from Nashville Oct. 13 during the 46th Annual GMA Dove Awards.
Having led over 200,000 people at a single event in Asia and sharing new music from #LETSGO and other favorite Planetshakers worship anthems around the world, Planetshakers recently finished multiple back-to-back sold out events in Manila, Taipei (Taiwan), Shanghai (China), Jakarta (Indonesia) and more locations around the world. Upcoming events include headlining along with Casting Crowns and Jesus Culture "Florida's biggest Christian music festival," Rock The Universe, Sept. 12. Touring to more cities across North America throughout September before jetting to Dubai (United Arab Emirates) for an event Oct. 16, all the latest tour dates can be found at www.planetshakers.com.
About Planetshakers:
At its core, Planetshakers seeks first and foremost to pursue the presence of God. All expressions of Planetshakers, including Planetshakers Band, which is known for its international touring and worship favorites like "Like A Fire," "Endless Praise," "Nothing Is Impossible," "This Is Our Time" and "The Anthem," find their source in the local church. There are four Planetshakers Church campuses, including one in Melbourne, Australia, and one in Cape Town, South Africa. In ten years, Planetshakers Church has grown to over 12,000 members and is led by Sr. Pastors, Russell and Sam Evans. The husband and wife team also host Planetshakers TV, a 30-minute Christian television program broadcast in over 100 countries.
Planetshakers Church is further involved in numerous community and charitable causes, including prison ministry, school programs, refugee outreach, disaster relief and welfare assistance. It also partners with World Vision to assist in urgent humanitarian crises around the world, and runs Planetshakers College in Melbourne, which equips local and international students to impact their world for Christ.
Additional information about Planetshakers is available at http://www.planetshakers.com, www.twitter.com/planetshakers and www.facebook.com/planetshakers, where Planetshakers has over 859,000 likes.
About Integrity Music:
Integrity Music is part of the David C Cook family, a nonprofit global resource provider serving the Church with life-transforming materials. Headquartered in Colorado Springs, Colorado, with offices in Tennessee and the United Kingdom, Integrity is committed to taking songs of substance to the local church and its leaders around the world, including such top songs as "We Believe" (Newsboys), "Revelation Song," "Open The Eyes Of My Heart," "Your Great Name" and "I Am Free." Additional information can be found at www.integritymusic.com.
###
For more info on Planetshakers visit the JFH Artists Database.