RCA INSPIRATION CELEBRATES TWO WINS
AT THE 2016 GRAMMY® AWARDS
Kirk Franklin and Israel Houghton Dominate
Gospel Categories for 58th Annual Award Show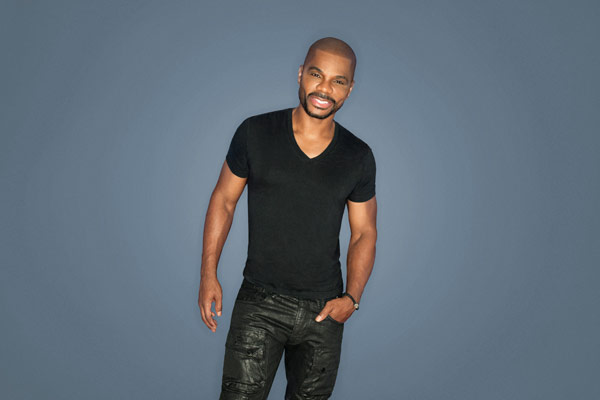 NEWS SOURCE: W&W PR
February 16, 2016
New York, NY (February 16, 2016) - RCA Inspiration celebrates a stellar year in music, with multiple GRAMMY® award-winning superstars Kirk Franklin and Israel Houghton dominating two gospel categories at last night's 58th Annual GRAMMY® Awards. Kirk Franklin (Fo Yo Soul Recordings/RCA Records), wins the category of Best Gospel Performance/Song for his hit single "Wanna Be Happy?" and Israel Houghton & NewBreed (RGM/NewBreed/RCA Inspiration) win in the category of Best Gospel Album with COVERED: ALIVE IN ASIA (LIVE).
"Wanna Be Happy?" is the first single off of LOSING MY RELIGION, Kirk Franklin's chart-topping eleventh studio album released in November 2015. The single debuted at #1 and broke the record to become the best first-week digital single in gospel sales history. Celebrating twenty years in music, Franklin is now a 10-time GRAMMY® Award winner. "1, 2, 3 Victory" is Franklin's latest single and is sure to be featured during his upcoming 20 Years In One Night Tour, which kicks off in Miami on March 15, 2016.
Israel Houghton, the now six-time GRAMMY® Award winner, released the acclaimed live project COVERED: ALIVE IN ASIA (LIVE) with NewBreed in July 2015, and aired a companion concert and documentary film in a special one-night engagement at U.S. movie theaters in January 2016. Houghton's tenth album together with NewBreed was recorded at sold-out stadiums in five countries across the continent of Asia including Indonesia, Malaysia, South Korea, Japan, and the Philippines. The album debuted at #1 atop Billboard's Top Gospel and Top Christian Albums charts and features the GRAMMY® nominated "How Awesome Is Our God" featuring Yolanda Adams.
RCA Inspiration is excited about the success of their artists' latest awards and their releases. "We are very proud of Kirk and Israel and their honors from The Recording Academy at this year's GRAMMY® Awards," said Geo Bivins, General Manager of RCA Inspiration. "We congratulate the innovating and inspiring work that they have done and continue to do."
ABOUT RCA INSPIRATION
RCA Inspiration (formerly Verity Gospel Music Group), is the #1 gospel label in the country that operates under Sony Music Entertainment. Voted Billboard's #1 "Gospel Songs Label" for the past 15 years, RCA Inspiration is the home of mega-gospel artists Donnie McClurkin, Israel Houghton, Marvin Sapp, Le'Andria Johnson, Fred Hammond and many more.
ABOUT FO YO SOUL RECORDINGS/RCA RECORDS
Fo Yo Soul Recordings is a joint venture between gospel music icon Kirk Franklin and RCA Records. The Dallas-based inspirational music label, which was established in 2013, showcases some of the genre's most talented emerging artists and established performers.
ABOUT RGM-NEW BREED MUSIC
Houghton merged his NEW BREED entity with Galley Molina's RGM (Reverence Gospel Media) creating RGM-NEW BREED Music, a new multimedia and music company. The company released Houghton's Jesus At The Center garnering him his fifth Grammy Award and in 2013 released their second music release, Darlene Zschech's Revealing Jesus. RGM-NEW BREED released their first feature film "I'm in Love with a Church Girl," starring Ja Rule, Adrienne Bailon, Stephen Baldwin and Vincent Pastore, in 2013 marking their first foray in the faith-based feature films genre.
###
For more info on Kirk Franklin visit the JFH Artists Database.
For more info on Israel Houghton visit the JFH Artists Database.