REDEMPTION STORY FUELS NEW EP FROM ALTERNATIVE HIP-HOP ARTIST BEN OAKES

OAKES LAUNCHES GO FUND ME CAMPAIGN TO SUPPORT THE DEEPLY PERSONAL PROJECT, GOODBYE FOREVER
SUPPORTERS INVITED TO APPEAR IN MUSIC VIDEO, BE NAMED HONORARY PRODUCER AND MORE

EP TO DROP SPRING 2016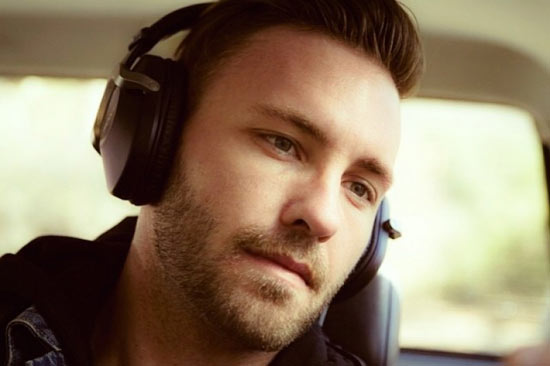 NEWS SOURCE: Soapbox
March 10, 2016
March 10, 2016, Nashville, TN - Alternative Christian Hip-Hop artist Ben Oakes is sharing his story of redemption and restoration through his forthcoming EP, Goodbye Forever. To support the project, he has launched an ambitious Go Fund Me campaign that has already seen significant success.
With a goal of $5,500, the campaign quickly got off the ground, raising over $1000 in a matter of hours. The funds will support the production of his EP as well as two music videos. Supporters will receive free music, an opportunity to be in a music video and/or be named an honorary producer on the project.
The EP signals a significant transition for the seasoned artist from mainstream, secular music to positive, inspiring music that reflects his new-found faith and lifestyle. Just a few years ago, reckless decisions and lack of focus threatened to derail his career and more. Today, those things are in the past and will stay there for good, hence the EP title, Goodbye Forever.
"Goodbye Forever is much more than a song or album title to me," says Ben. "It is a statement that I'm saying goodbye to an old way of life that was self-serving and shallow to one that embraces community, is inclusive of others and reflects the most authentic version of myself. This is my redemption story."
As Ben makes the transition into the Christian music industry, he is doing so alongside former editor of CCM Magazine and seasoned industry professional, Caroline Lusk.
"Ben has one of the most arresting, dynamic voices I've heard in a long time," says Caroline. "The fact that he is now using his gifts to encourage others towards a more positive way of life makes this project and his art that much more compelling."
Already hard at work in the studio, the EP will release Spring of 2016. The Go Fund Me Campaign can be found here.
###