THE QUIET SCIENCE
- The Rekindling of the Stars -
Releasing May 6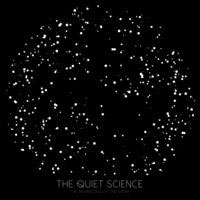 NEWS SOURCE: Biscuit PR
April 18, 2016
Merritt Island, FL - Since its inception, The Quiet Science has been known for an innovative brand of story-driven, ethereal music. The band's albums found a faithful audience who were drawn to the stunning musical landscapes and harmonic convergence of hope and renewal. Now, after a four-year hiatus, The Quiet Science reemerges with The Rekindling of the Stars, their third and most worship-centric album to date.
"We have always shaped our songs to tell honest stories of life - the good and the bad. Stories that always end in redemption and renewal," explains Nathan Walter, frontman for The Quiet Science. "Our songs typically end in a place of worship, but at this time in our lives, we wanted to create a project that was purely worship, focused on restoration. A worship album that could be deeply personal for the individual, but one that could also be sung in a community setting."
To create Rekindling, the band enlisted the talents of Mark Nicks, friend and frontman of the band Cool Hand Luke, to record and add drums and percussion to the project. Brandon Shattuck (The Vinyls) was tapped to mix the project, with mastering completed by Paul Lapinski (Red Jumpsuit Apparatus, Ludacris, Yellowcard).
Nathan continues, "When we were deciding who we would work with, we really wanted everyone involved to understand what we were trying to achieve with this album. We really wanted the atmosphere in the studio to feel like an actual worship service. We didn't want to try to reproduce or mimic a past emotion. We wanted it to be in that moment. Mark and Brandon really understood our passion and had that same desire. I think the result comes across in this album. Paul has worked on each of our albums, so we trusted that he would know what it should sound like.
"The idea of Rekindling has grown to have a different definition to us. When you look at creation and you realize the Creator that made us also made the stars, everything becomes more beautiful - the stars, the sky, the world around us. In another sense, I imagine that we are the stars. When we find the hope that we have in Him, we become brighter. We can shine out into the dark for the world to see."
This week, the band has just launched a new website, and has premiered the video for "Bonfires." While The Quiet Science has no current plans to tour, an album release show in Central Florida will be announced in the coming weeks.
The Rekindling of the Stars by The Quiet Science, available May 6 in stores and online at http://www.thequietscience.com/
Stay tuned to social media for more information:
Website: http://www.thequietscience.com/
Facebook: https://www.facebook.com/quietscience
Twitter: http://twitter.com/quietscience
YouTube: https://www.youtube.com/user/QuietScienceMusic
Instagram: https://www.instagram.com/thequietscience/
###