COMRADES JOINS THE FACEDOWN FAMILY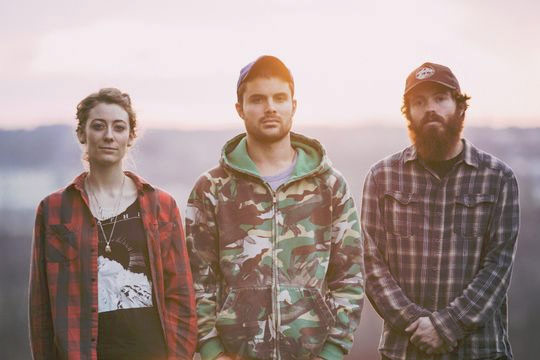 NEWS SOURCE: Facedown Records
August 8, 2016
Comrades have joined the Facedown Family and are set to release their debut full length "Lone/Grey" on October 7.
Look for their video "Dark Tongues part II" debuting exclusively on Alternative Press today.
From their beginnings as an instrumental post-rock band, Comrades has consistently created music that is both aggressive, ambient, complex, and emotional. Drawing from their diverse musical backgrounds, band members Ben Trussell (drums/vocals), Laura McElroy (bass/vocals), and Joseph McElroy (guitar) create music that they feel passionately about, and draft a space for the listener to take part in. Their passion and energy continues into their intense and sometimes chaotic live show. As a part of the DIY touring community since 2009, the east-coast based trio (now from Colorado) has been able to share their music all over North America, making friends as well as fans.
"Lone/Grey" was recorded at Glow in the Dark Studios (My Epic, Underoath, The Chariot), and marries their love for ambient moments with heavy post-hardcore, intentional lyricism and melody with fierce delivery. It will be released on October 7 with Facedown Records.
PRE-ORDERS
Pre orders are available now for "Lone/Grey" and include three limited color vinyl options.
###