INAUGURAL BRAVE WORSHIP CONFERENCE TO BE HELD
NOV. 11-12 IN NASHVILLE
Registration Now Open to Worship Leaders and Songwriters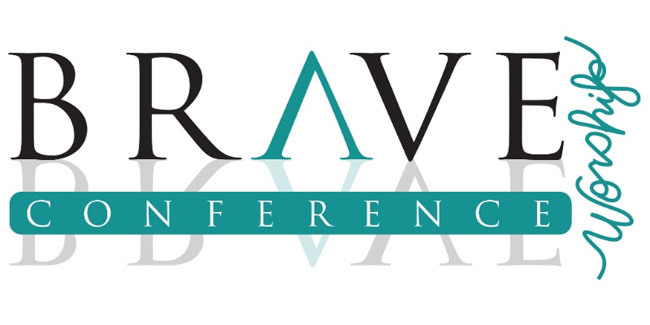 NEWS SOURCE: LW Communications
September 19, 2016
NASHVILLE, Tennessee (September 19, 2016) - Dove Award winning songwriter Krissy Nordhoff and worship leader Maribeth Dodd will see their lifelong dream of mentoring fellow female worship leaders and songwriters come true when the inaugural Brave Worship Conference takes place Nov. 11-12 at Gateway Franklin Church right outside of Nashville. Registration is now open at www.braveworship.com/conference.
With a trifold mission to encourage through connection, inspire through teaching and equip through training, the first-ever Brave Worship Conference will unveil two days of worship, guest speakers, prayer, opportunities for fellowship and intensive break-out sessions for worship leaders and worship songwriters to hone their respective crafts. Award-winning songwriter Michael Farren ("Trust In You," Lauren Daigle; "Every Time I Breathe," Big Daddy Weave) will be among the special guests at this year's event.
In addition, both Nordhoff and Dodd will bring an extensive amount of personal insight and experience to the conference, an extension of the duo's Brave Worship ministry. Nordhoff is most well-known for writing Dove Award winning song "Your Great Name," co-written with Michael Neale and made popular by Natalie Grant. Nordhoff has also penned songs recorded by Anthony Evans ("Mercy Tree"), Aaron Shust ("Oh Praise"), Charles Billingsley/Meredith Andrews ("See You Again") and Phillips, Craig & Dean ("Throne of Praise"), among others.
Fueled by a passion to encourage fellow believers to make worship an authentic lifestyle, Dodd is a highly-regarded worship leader residing in Franklin, Tenn. Dodd has been leading worship since 2002 with stints at Town Center Church of God in Atlanta, Ga., and The Crossroads Church in Phoenix, Ariz. Together, the two well-respected leaders desire to call out boldness in the hearts of women gifted in worship-whether leading worship or writing songs for the Church. "We are gearing Brave Worship as a ministry to and with other female worship leaders and songwriters-anybody who's involved in the worship process in the church and who is called to worship ministry," Dodd explains. "I've seen nothing else out there like it."
Brave Worship Conference registration is now underway, and for those who register before Oct. 1, an early bird rate is available for $99 per person. From Oct. 1-Nov. 11, the standard registration price of $129 per person applies. All registrations include breakfast, lunch and dinner Saturday, as well as snacks and drinks throughout the conference.
"We feel deeply called to come together as women and rise up in the gifts and callings that we were given," shares Nordhoff of the conference. "We are excited about calling out the 'brave' in each conference attendee, and we are excited about crowning them and releasing them into ministries in deeper ways than they've ever experienced."
For worship leaders and songwriters outside the Nashville area, resources including weekly podcasts, blog posts, free downloads and more are available at www.braveworship.com with new content being shared on a regular basis. For more information about the conference, visit www.braveworship.com/conference.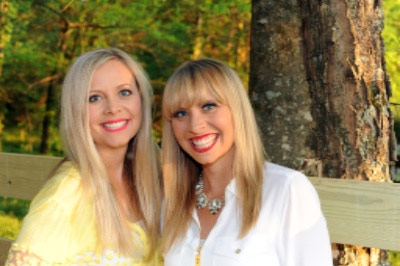 Brave Worship Conference Co-founders Krissy Nordhoff and Maribeth Dodd
ABOUT BRAVE WORSHIP
Brave Worship endeavors to call out the boldness in the hearts of women gifted in worship-whether leading worship or writing worship. Through Brave Worship, co-founders Krissy Nordhoff (an award-winning songwriter widely known for co-writing "Your Great Name") and Maribeth Dodd (a well-respected worship leader) hope to mentor, encourage and provide resources for women, along with creating a loving community for connecting. Brave Worship aims to build female worship leaders and songwriters up right where they are-in their local church-believing that God placed different pieces of His heart in women than He did in men, and the Church is more beautifully nurtured when their voices are heard. In November 2016, Brave Worship will host its inaugural conference in Franklin, Tenn. Weekly podcasts, regular blog posts, free downloads, chord charts and additional resources are available at www.braveworship.com.
###