JFH News Shorts For January 21, 2017
News on Needtobreathe, Paper Route, Cool Hand Luke, Eisley, Matty Mullins,
Tedasshi, KJ-52, NF, Kutless, Colony House, Andy Mineo, Krum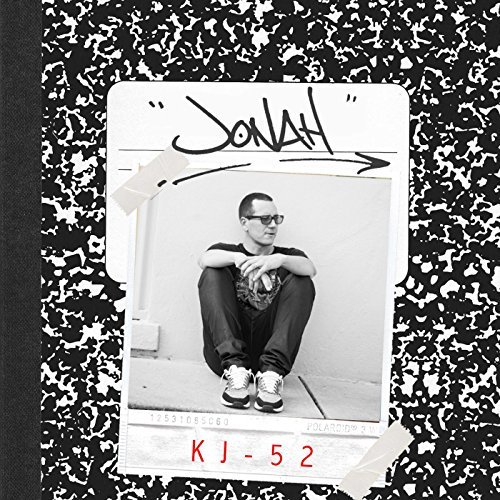 NEWS SOURCE: a Jesusfreakhideout.com report
January 21, 2017
>> KJ-52 Releases Jonah
The hip-hop artist KJ-52 released his album Jonah yesterday (January 20). You can listen to the album in it's entirety on his soundcloud page here.
>> Paper Route To Make Late Night TV Debut
Paper Route is scheduled to appear on Late Night with Seth Meyers Wednesday, February 1.
>> Kutless To Release New Single
Worship/rock band Kutless will be releasing a new song entitled "King Of My Heart" on January 27.
>> Cool Hand Luke Returns!
After six years, Cool Hand Luke has returned to making music and unveiled the cover art for their upcoming album Cora. Stay tuned for the release date.
>> Neetobreathe Announce Tour of Canada and Northeast U.S.
Needtobreathe and friends Colony House will be touring through Canada and the Northeast US beginning this March. They band posted this announcement from Nicoragua where they were opening up their first NEEDTOBREATHE Medical Center through fan donations to OneWorld Health!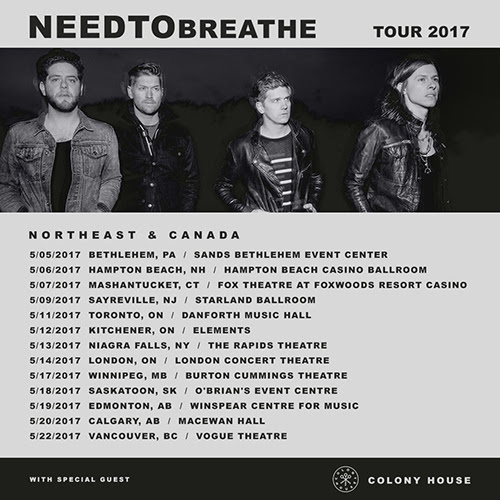 >> NF To Embark on Headlining Tour
The rap artist's Therapy Session Tour will begin on January 24th. Check out his site for dates and locations .
>> Young Fox To Release New Music
Spartan Records rock band Young Fox announced on social media that they will be releasing new music soon. In the meantime they will be offering their Predecessors EP for free on Bandcamp.
>> Matty Mullins Signs To BEC and Releases New Single
Lead singer for Memphis May Fire Matty Mullins recently signed to BEC Records and will soon be releasing his second solo CCM release. In the meantime you can listen to his new single "Unstoppable" featuring Jordan Feliz on Spotify or download it on iTunes.
>> Kings Kaleidoscope To Release Mixtape
The worship band Kings Kaleidoscope mentioned on their Twitter that they will be releasing a mixtape this year. Stay tuned for more info...
>> Humble Beast and Desiring God Announce the 73-17 Project
Humble Beast Records and Desiring God have joined forces to create a project entitled "73-17" to speak out against abortion. Watch below for more info...
>> Andy Mineo Song Featured in Ben Affleck Trailer
Reach rap artist Andy Mineo's song "Desparados" is featured on the teaser trailer for the new film Live By Night starring Ben Affleck.
>> Eisley To Release New Album
Eisley set to release I'm Only Dreaming February 17 through Equal Vision Records.They'll be on tour throughout the U.S. this winter and spring to promote the albumPre-order it here and check out their new song "You Are Mine" here.
>> Colton Dixon Releases New Song
Pop/rock artist Colton Dixon recently released a new lyric video for his song "All That Matters" off his upcoming album Identity. Watch it below.
>> Krum Releases New Song
Krum released the title track from his upcoming album Blue-Eyed Devil. Watch it here.
​
Recent JFH News Articles
>> Matt Hammit Releases Song "United Again" on Inauguration Day
Former Sanctus Real vocalist Matt Hammitt penned a touching anthem of unity in honor of the presidential inauguration. Read the full JFH article here.
>> Tedashii Releases New Single
Former 116 Clique member Tedashii released a brand new single "Free" through Reach Records yesterday, January 20. You can listen to it at these links: Spotify, iTunes, and YouTube. Read the full JFH article here.
>> Death Therapy (ex Becoming The Archetype) Premieres New Song
Death Therapy will be relasing their debut album through Solid State Records on February 24. Read the full JFH article here.
>> TobyMac Releases Music Video For "Love Broke Thru"
Read the full JFH article about the videohere and watch the video below...
For more info on these artists, visit the JFH Artists Database.