Switchfoot and Lifehouse Team Up To Record A Song For Houston
- GIVE WHAT YOU CAN -
NEW SONG DOWNLOAD
ALL PROCEEDS GO TO HOUSTON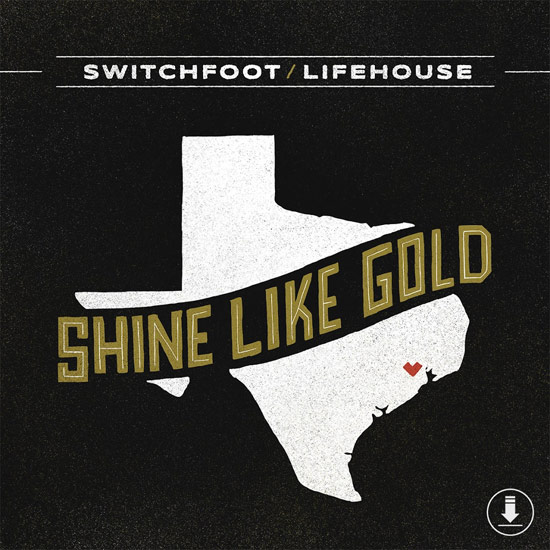 NEWS SOURCE: Jesusfreakhideout.com / Switchfoot September 1, 2017

In the wake of the devastation wrought on Houston, Texas and nearby areas from Hurricane Harvey, tourmates Switchfoot and Lifehouse teamed up on August 29th to record a song for the sole purpose of raising $50,000 to help Houston. You can now buy the song for $1.00 with additional donations to aid for Houston. Click here to download the song and donate.

Switchfoot writes:
"Jason and I had always talked about writing a song together. When it finally happened, "Shine Like Gold" became a song about everyday heroes fighting their way through the darkness toward the light. On the day we recorded the song, Hurricane Harvey began wreaking havoc in Texas. Sometimes you don't know what a song is for until after its written. In this case it became crystal clear. As we watched our friends and family in Texas struggle through the aftermath of the hurricane, we knew exactly what we had to do." - Jon

Help us raise some funds for our friends in Houston affected by Hurricane Harvey!

All proceeds from "Shine Like Gold" will be donated to aid Houston's recovery in
partnership with Food for the Hungry.

You can't silence my love,
Jon, Tim, Chad, Drew, Jerome
###
For more info on Switchfoot, visit the JFH Artists Database.
For more info on Lifehouse, visit the JFH Artists Database.