DREAM Records Signs Pop Group Mass Anthem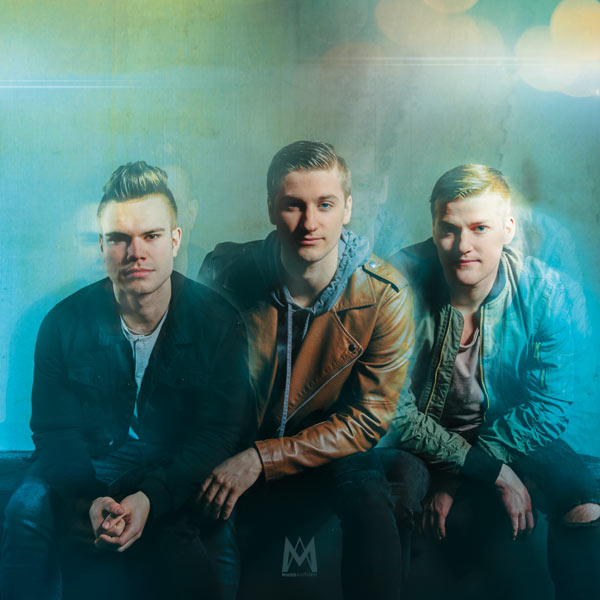 Photo credit: Annette McNamara

NEWS SOURCE: DREAM Records
October 23, 2017
Los Angeles (September, 2017) – DREAM Label Group is excited to announce the signing of Nashville pop group, Mass Anthem to its growing roster at DREAM Records (Matthew Parker, We Are Leo, Landry Cantrell). Mass Anthem is comprised of brothers, Tyler Sowards, Chad Sowards as well as Joey Atansio.
"Mass Anthem has a passion for young people and the struggles they face on a daily basis. We want our music to be relevant to pop culture, but also bring a positive message and encourage people in their faith. All of our music is written from a place of honesty and struggles we have actually faced. We want kids to know that we have been where they are, and they can come out the other side stronger. We hope that when people hear our music, the lyrics speak to them and into their story." – Chad Sowards, Mass Anthem
"We do music because we have a story to tell of Gods redeeming grace and the freedom we experience in Him. It's a message of hope that many young people are so desperate to hear." – Tyler Sowards, Mass Anthem
The band's manager, Doran Eichenberg of Radar Talent Agency shared, "I haven't been this excited about an artist since signing Nate and Darren." Having discovered, developed, and launched the careers of both NF and We Are Messengers, the Radar Talent Agency owner/founder knows a thing or two about picking undiscovered new talent.
"God has truly blessed these guys with such an incredible gift of song." said DREAM Label Group, Lance Brown. "Their hearts of ministry is incredible and DREAM feels blessed to know these guys. We are looking forward to what God will do for them."
The group wrote their new album Through People Like Me with talented artists and writers from Tony Wood (Mandisa, Colton Dixon, Hawk Nelson) to Ben Calhoun (Citizen Way) to Jordan Sapp (Tauren Wells, NF, Blanca).
For more information about Mass Anthem go to: MassAnthem.com, Facebook: @MassAnthem, Twitter: @MassAnthem Instagram: @MassAnthem
ABOUT MASS ANTHEM:
Mass Anthem is a Christian pop band originally from the Chicagoland area now located in Nashville, TN. The trio is comprised of brothers, Chad and Tyler Sowards, as well as Joey Atansio. Their debut album "ALIVE" was released in June, 2014 followed by their record Through People Like Me released on June 2, 2017. "We hope this new album captures our creativity and energy that we bring to the stage every night," says Tyler. "Our goal was to create a diverse album of fun, energetic music with lyrics that will encourage people to live a life for Someone greater than themselves, and we believe we have accomplished that goal with this album."
Mass Anthem relocated to Nashville, TN in pursuit of furthering their music career and making roots in the Christian industry. "It's been amazing making new connections with writers and other musicians since moving to Nashville. We know we are taking steps in the right direction and are so excited for what the future holds. As a band we always say, as long as God keeps opening the doors, we are going to keep walking through them," says Chad, lead singer of the group.
Mass Anthem has a passion for the youth and the upcoming generation. They hope their music inspires today's youth and encourages them with a positive message. "So many young people today put their identity in the number of followers they have or the likes they get on social media, rather than following the One who gives them their identity. We want to take back the youth and have our music point them to Christ and the freedom they can experience in Him," says Chad.
ABOUT DREAM LABEL GROUP:
DREAM provides artists with a genuine approach to how real artist development should be done. By allowing for a partnership as a business model, DREAM artists empower themselves to develop and carry out a real vision for their lives as they affect other people's lives with their music and message. Incorporating social media, press, radio and touring, DREAM is helping its artists grow together as a family. DREAM was founded in 2008 and has grown to 17 different divisions comprised of multiple labels, merchandise, apparel, mobile, publishing and film.
###