B.Reith Rebrands Himself as Full Name, Brian Reith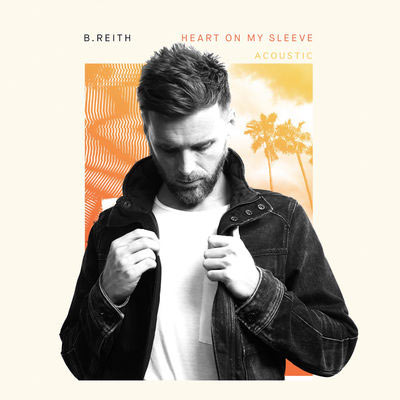 NEWS SOURCE: Jesusfreakhideout.com / Brian Reith
October 30, 2017
Former Gotee Records artist, and hip hop / pop / R&B / musical Jack-of-all-trades, B.Reith has taken to Patreon, rebranding himself in the process, to release new music to fans under his actual name, Brian Reith.
Here's a portion of his announcement on Patreon. You can also see his announcement video below:
First off, if you've been on this journey with me over the years, THANK YOU! If we're just now meeting for the first time, HELLO! My name is Brian Reith. I am a multi-genre songwriter, producer and artist. And this is the dawn of a new era for me.

I have been touring and releasing music as B.Reith for over a decade. After years of breakdowns and burnouts from struggling to find the right platform to launch from, I had this beautiful epiphany: WE CAN BUILD OUR OWN PLATFORM! I don't have to compete with big labels and get lost in the the chaos of an oversaturated music industry. I can create music that I love directly for my fans. We can create our own lane, together. This is the new model for artists like myself. WE are the record label.

With that said, I am changing the structure of how I create and release content, starting with my name: moving on from B.Reith to reveal the truest version of myself: Brian Reith.

I've decided to release one song a month. YES! I will be creating the purist music from my heart, straight from me to you, without anybody between us to interfere with the process. AND, you get a front row seat to see inside my process of creating songs (and might I add, even speak into it!). You'll gain exclusive access to behind the scenes videos, songs stories, original demos/voice memos and more.

I am so blessed to have an incredibly supportive and sincere fan base. Last year I was blown away by those of you who helped crowdfund "Heart On My Sleeve". We raised 150% of my goal! That campaign is what made the launch of that EP successful (without any management or label support). That helped me embrace this new model in moving forward to Patreon.
Brian also just released (Oct. 21) a new B.Reith EP - an acoustic version of his latest EP, Heart on My Sleeve, which you can check out now on iTunes.
Click here to visit his Patreon page for more info: https://www.patreon.com/brianreith