Tedashii Releases New Single "Smile" Today (February 9)
Single now available at All DSPs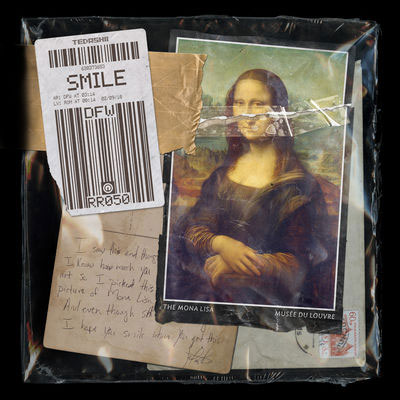 NEWS SOURCE: TKO Marketing
February 9, 2018
(Reach Records; Atlanta, GA; February 9, 2018) - Rapper Tedashii releases a new single "Smile" today (February 9), available now for purchase and streaming across all DSPs via Reach Records. Reflecting on the meaning of the song, Tedashii explains, "After going through some of the worst times of my life, I happened to read in the Bible where it says 'a cheerful look brings joy to the heart, and good news makes for good health'. This changed everything for me. I wrote 'Smile' for every person who needs a little encouragement doing just that. Some days life can steal your joy, so I wrote a song to help us fight to hold on and never fold."
Stream/Purchase "Smile": http://smarturl.it/tedashiismile
"Smile" is the follow up single to "Splash," "Messenger," and "Way Up," and falls under the new ethos Tedashii has adopted entitled Never Fold-a renewed creative vision reflecting his clear commitment to making an impact despite the unpredictability of our cultural climate. Inspired by Luke 9:62 which states, "No one who puts his hand to the plow and turns back is fit for the kingdom of God," Never Fold is a construct upon which believers everywhere can build their lives.
To keep up with Tedashii, visit Tedashii.com and follow @Tedashii on Twitter, Facebook and Instagram.
About Tedashii
Tedashii has been separating himself from the pack for the better part of a decade. With a slew of revered studio albums and EP's to his name-including the masterful Below Paradise which debuted at No. 17 on the Billboard 200 albums chart-the Texas-born and bred rapper has remained a force. Known for his exuberant delivery on the mic and robust stature, Tedashii has graced the stages of the GMA Dove Awards, KLOVE Awards and performed on the top-selling Winter Jam Spectacular Tour. His hit track "Dum Dum" also appeared on the Fox TV Series So You Think You Can Dance.
###
For more info on Tedashii, visit the JFH Artists Database.