JESUS CULTURE'S KIM WALKER-SMITH RELEASES ON MY SIDE LIVE (EP) TODAY
CURRENTLY FEATURED ON CHRIS TOMLIN'S WORSHIP NIGHT IN AMERICA TOUR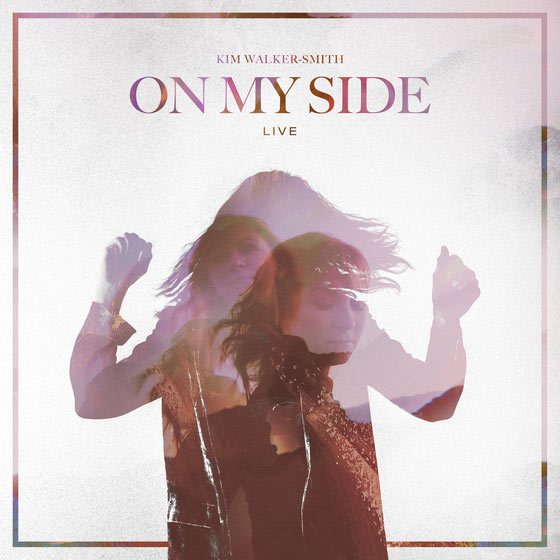 NEWS SOURCE: Merge PR
April 6, 2018
NASHVILLE, TENN. (April 06, 2018) Jesus Culture's Kim Walker-Smith has released a live EP with selections from her 2017 hit solo album, On My Side. On My Side Live (EP) is available now here. Known as one of Christian music's top female worship leaders, Walker-Smith recorded these live versions during her "On My Side" tour last year. Also debuting today is the live video of the song "I Know," which can be viewed below.
As one of the founding leaders of the Jesus Culture movement, Walker-Smith has spent the last 18 years traveling the world leading worship, sharing at conferences and recording numerous live albums with Jesus Culture. Her solo career has been just as well-known with four solo projects including On My Side that received much praise last year. It was this life-changing season along with many other circumstances and events that inspired On My Side that it made sense to record these song selections live on tour.
Outlets praised the 2017 project saying it had "vertical lyrics and emotional melodices that penetrate the heard during both personal and corporate worship gatherings," (CCM Magazine), "On My Side implores believers to 'run to the throne room'," (Worship Leader Magazine), and "Deeply intimate songs of worship here that could definitely be used in a corporate worship experience," (Worship Musician).
Walker-Smith is currently on the Chris Tomlin's Worship Night in America tour that will run throughout the middle of May. Click here for the tour dates and her schedule for the remained of the year.
TRACK-LISTING FOR ON MY SIDE LIVE:
1. Glimpse (Live)
2. You Define Me (Live)
3. I Know (Live)
4. Undone (Live)
5. Brave Surrender (Live)
6. Just One Touch (Live)
7. On My Side (Live)
8. Throne Room (Live)
ABOUT KIM WALKER-SMITH: Kim Walker-Smith has become one of the strongest voices in worship music as a passionate worship leader bringing an entire generation into an encounter with God. Her heart is to see people transformed by experiencing God's love and for this generation to see themselves the way God sees them. Kim has been a part of Jesus Culture since the beginning of the ministry. She carries a genuine heart to see worship change the course of lives and nations. Kim is married to Skyler Smith and together they have two sons and a daughter.
###