Run51 Partners With DREAM Records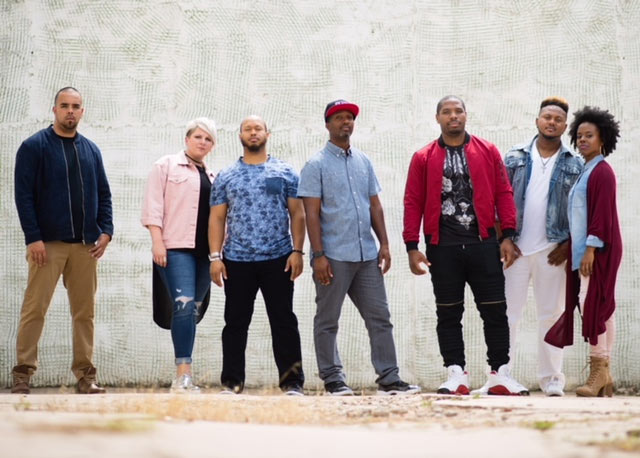 NEWS SOURCE: DREAM Records
July 24, 2018
Los Angeles, CA (July, 2018) -- DREAM Records is excited to partner with Run51. Jason "JB" Burris, Chaz Miles, J. Scott, Lance "Shellz" Shelton, Jeremy "JGreenChords", Crystal Whiteaker and Genie Uribe make up this talented collective. The group strongly identifies with the athletic culture and a desire to perform well as members are former collegiate athletes too. The group get's their name from 1 Corinthians 9:24 ("Don't you realize that in a race everyone runs, but only one person gets the prize? So run to win!") and Galatians 5:1 ("It is for freedom that Christ has set us free.")
Run51 is quickly expanding its reach performing for audiences across the country, playing with Kutless, Propaganda, Page CXVI, Propaghada, KJ-52, Sanctus Real, Moriah Peters and Switchfoot. It's heart for college athletes also has them performing around the country for UTC (Athletes in Action) and FCA (Fellowship of Christian Athletes) events.
"We are excited for the opportunity to join Dream Family. We look forward to making the most of it. " - Run51
"We are absolutely humbled to have the team from Run51 join forces with DREAM Records. Their heart for changing lives for Jesus is so inviting that we can't wait to start shouting their debut album with us from the rooftops. " - DREAM Label Group, Lance Brown.
The group recently released a music video for their song "This Moment" which was produced by Jordan Sapp (Tauren Wells, Jordan Feliz, Danny Gokey) and Jeremy "JGreenChords". Check it out below.
For more information about Run51 go to: Website | Facebook | YouTube | Instagram | Twitter
ABOUT RUN 51:
Life is a race. What are you running for? Run51 has embraced the challenge to use their love for music to point the culture to what truly satisfies. Using the language of music to cross barriers, Run51 presents a positive and inspiring message that real freedom and peace in this life, is given by God's love toward us at the Cross.
ABOUT DREAM LABEL GROUP:
DREAM provides artists with a genuine approach to how real artist development should be done. By allowing for a partnership as a business model, DREAM artists empower themselves to develop and carry out a real vision for their lives as they affect other people's lives with their music and message. Incorporating social media, press, radio and touring, DREAM is helping its artists grow together as a family. DREAM was founded in 2008 and has grown to 17 different divisions comprised of multiple labels, merchandise, apparel, mobile, publishing and film.
###