Pop/Hip Hop Artist and Award-Winning Producer GAWVI To Release Sophomore Album Panorama on October 19, Pre-Order Available Now
GAWVI Unveils New Single "With You", Available as Gratis Track with the Pre-Order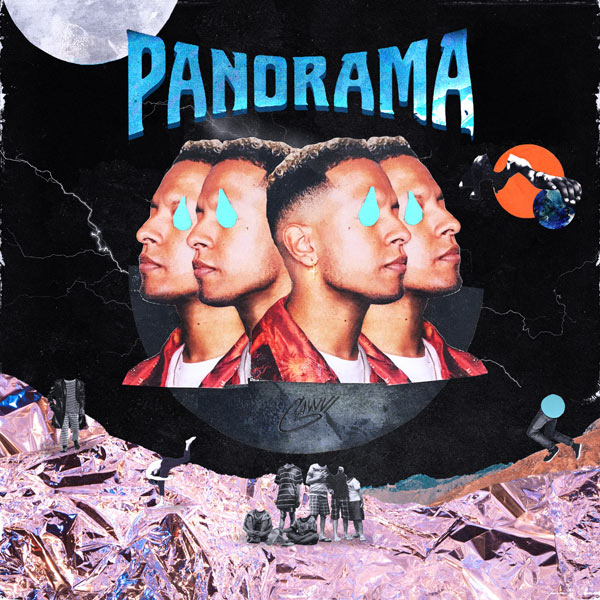 NEWS SOURCE: Sundari PR
October 5, 2018
October 5, 2018 (Atlanta, GA) -- Pop/Hip Hop artist and award-winning producer GAWVI has been teasing fans with the release of new music all year, and today is no exception as the Reach Records' artist released another new single, "With You". In support of the new track, GAWVI has officially announced his highly anticipated sophomore album Panorama will release worldwide on October 19, 2018 and if fans pre-order the album they will receive and "With You" as the instant gratis track. See full track listing with a link to pre-order below.

"With You" is one of 17 tracks on Panorama and was produced and written by GAWVI.

"I wrote this song because I want everyone to know that I am human too, going through personal things just like they are. At the time I was dealing with depression, and I wanted people to feel the emotions I had. I didn't want to give away any answers, I just wanted to be there with you and cry with you."
It is through songs like "With You" where GAWVI has learned more about himself than he ever before. He's realized how much pleasing others has influenced his work. This new knowledge of himself has given him a new creative foundation from which this music comes. He's no longer bound to the expectations of others. This music is his personal therapy; his freedom. Mirroring the personal transitions in his life, GAWVI is more transparent than ever before.

Featuring a variety of collaborators including Aklesso, RJ, and Enzo—fellow musicians he met after sharing the bill on a near sold-out show in Fort Lauderdale— the organic relationships have made for a fun, and collaborative experience that shows in the music. GAWVI also sites his live crowd as a phantom collaborator for this album. He selected his sounds based on what they have responded to at shows—"no skips allowed" has been the mantra of creating this body of work.

GAWVI will be taking Panorama on the road this year, where fans can get the opportunity to see the songs performed live and hear more about GAWVI's personal journey.

To stay up-to-date on GAWVI's tour and Panorama please visit www.gawvi.com, and follow @GAWVI on Facebook, Twitter, Instagram, and SoundCloud.

PANORAMA Track Listing:
PANORAMA
SLINGSHOT
NAUSEOUS
GNO (Guys Night Out) feat. Aklesso
SALUD
Fight For Me feat. Lecrae
DULCE
Baker Act feat. Aklesso
Moments of Fear
With You
No Gas
Green Card feat. WHATUPRG
Fashion Joe feat. KB
IMPERIUM
TRAPCHATA
Don't Leave
GET EM feat. Akelsso, TROSSTHEGIANT, Rhomar Jessy
###
For more info on GAWVI, visit the JFH Artists Database.