Bethel Musicís Sean Feucht To Unveil
Missionally-Inspired Wild, Nov. 2
Wild Now Available for Pre-Order with Four Instant Grat Tracks Ahead of Release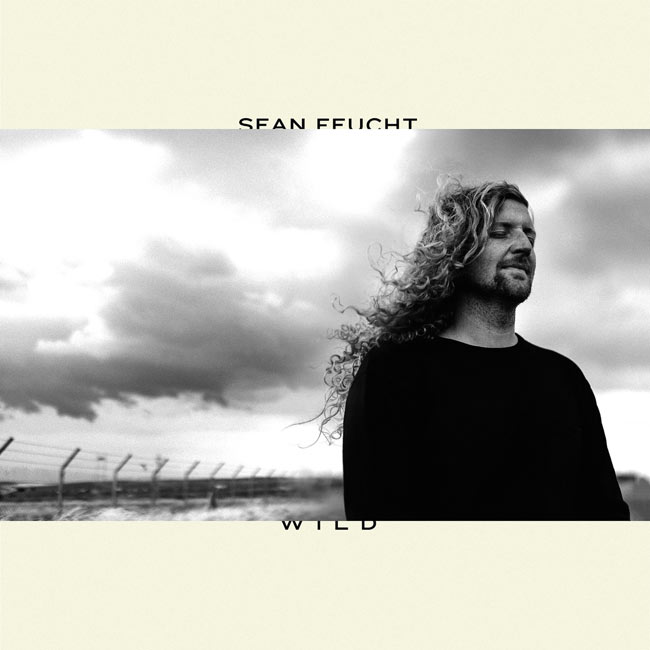 NEWS SOURCE: The M Collective
October 12, 2018
Nashville, Tenn. (Oct. 12, 2018) – Wild, the newest album from Bethel Music's Sean Feucht is set to unveil on Nov. 2, Feucht's first release as a Bethel Music artist. Recorded live at Bethel Church, Wild expands on Jesus as the 'Wild One,' unpacking a life of radical obedience and holy boldness.
"Wild is a soundtrack of the gospel breaking out like a wildfire all over the world," shared Feucht. "The songs carry authentic joy, pervasive hope and 'wild' abandonment to Jesus."
Igniting mission movements around the world, the songs found on Wild were forged through Feucht's personal experience, bringing the joy- filled gospel into uncharted regions of the world, from war-torn areas in Iraq to the underground church in China. The album echoes this storyline in its diverse sonic landscape, ranging from joyful anthems to intimate prayers.
Feucht has released four songs from the anticipated album, "Praise Is The Highway," "Heart and Hands," "Till The Whole Earth Looks Like Heaven" and "There Is A Name" ahead of its Nov. 2 release. To pre-order
Wild
with four instant grat tracks, click
here
.
About Sean Feucht:
Sean Feucht is a husband, father, missionary, musician, speaker, author and founder of a grassroots global worship, prayer and missions organization, Burn 24/7. Feucht travels to 20-30 nations per year planting furnaces of worship and prayer, training, mobilizing, leading worship and speaking.
Sean has produced, recorded and released 20 music albums, co-authored 5 books, numerous teaching resources and has ignited several global missional initiatives. He and his wife, high school sweetheart, Kate, have three children, Keturah, Malachi and Ezra. In August 2016 Feucht and his family moved from Harrisburg, Pennsylvania to Redding, California to be a part of the Bethel Music community. Feucht's forthcoming Wild is set to release on Nov. 2.
About Bethel Music:
Bethel Music is a worship ministry that formed as an organic extension of Bethel Church in Redding, CA. Over the last seven years, Bethel Music has grown from being a local church music ministry to becoming a global outreach featuring a cadre of songwriters and worship leaders, with both online and on-campus worship schools. The Bethel Music Artist Collective includes Brian and Jenn Johnson, Steffany Gretzinger, Amanda Cook, Jonathan David and Melissa Helser, Hunter Thompson, Paul and Hannah McClure, Kalley Heiligenthal, Josh Baldwin, Cory Asbury and Kristene DiMarco. Together these artists have six acclaimed albums that all went to the top of Billboard's Top Christian Albums chart, in addition to four GMA Dove Awards and a GMA Covenant Award. Bethel Music's multi-artist double-disc live recording
Have It All
(2016) hit No. 1 on the overall iTunes Albums chart and No. 6 on Billboard's Top Albums chart, becoming Bethel Music's highest retail debut on the charts ever.
Starlight
, Bethel Music's first full-length album recorded live on tour, is among their latest to top the chart.
The heart of Bethel Music is to be a steward of the worship being created and released at Bethel Church, making it a resource available to the world. In addition to thousands of people that attend Bethel's weekly worship services, another 350,000 plus people subscribe to the online stream of the services at www.bethel.tv. WorshipU, Bethel Church's online school of worship, features ongoing training programs underneath seasoned instructors, with tracks including worship leader, songwriter, sound engineer, team essentials, producing a song and worship fundamentals, available at
www.worshipu.com
. More about Bethel Music can be found at
www.bethelmusic.com
.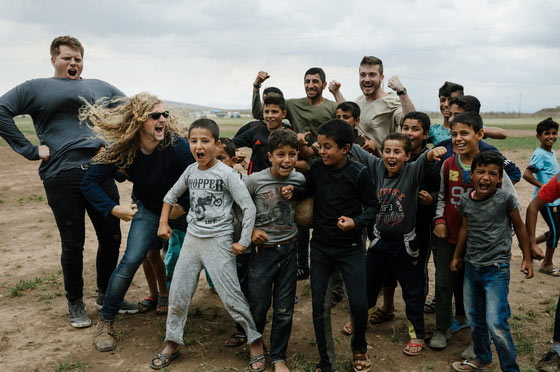 ###