CAITIE HURST'S "WALKIN' ON THE WATER" GOES TO RADIO
Upcoming Tour With for King & Country, Zach Williams, Cory Asbury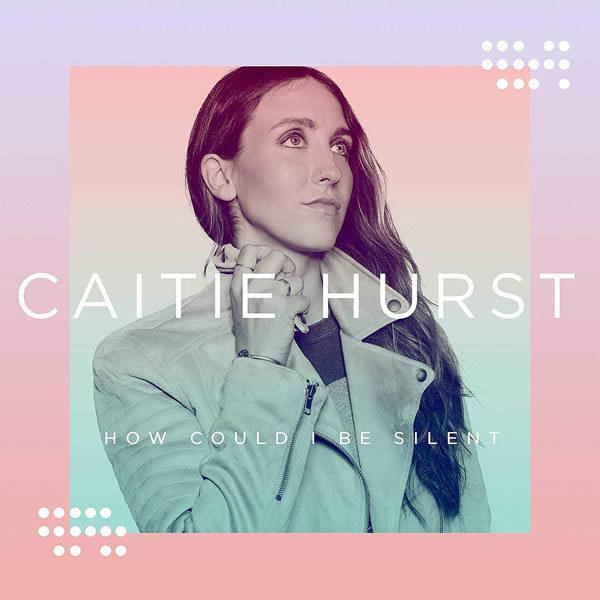 NEWS SOURCE: Merge PR
October 18, 2018
NASHVILLE, TN. (October 19, 2018) After bursting onto the CCM scene this summer, Caitie Hurst immediately connected with listeners around the globe, even earning acclaim as "pop princess" for the genre. Following the early success of her debut EP How Could I Be Silent, Hurst has now released her second single to radio, "Walkin' On The Water," and is gearing up for a Christmas tour with some of Christian music's top artists.
"Walkin' On The Water" highlights Hurst at her best: catchy hooks and impeccable vocals, provoking an undeniable urge to sing along. Writing this song was inspired by the Matthew 14 story of Peter walking on the water with Jesus, Caitie describes.
"We all know what it's like to go through seasons of uncertainty in our life where nothing makes sense. Seasons where we can't really explain the pain we feel or the difficult situations we're walking through. But, we have a choice to either doubt that God is in control or to believe through faith that He is who He says He is. My prayer for this song is to encourage us to not be people of little faith. Rather, may we keep our eyes on Jesus, trusting that he will carry us through any situation."
Hurst's first radio single "How Could I Be Silent" skyrocketed up the radio charts to No. 2 at CHR/Hot AC. Her EP shares the name of the title track, and its songs have been featured on playlists such as Spotify's Pop For Life, Apple's A-List Christian, and Amazon's Christian Hits. Listeners, radio programmers, and media outlets have all chimed in with applause for Hurst's music and authentic spirit.
"A stunning debut. Hurst has delivered an album that sonically rivals anything on the market, while, lyrically, unapologetically takes flying leaps into the kind of authenticity that's both compelling and contagious." –CCM Magazine
"Caitie proves that she knows how to tackle both dance jams and worshipful moments extremely well with her silky vocal." –New Release Today
"I feel like I'm sitting across from the next Amy Grant." – Corey Mann, Pulse FM
Hurst just began a fall tour run. She is releasing a Christmas single soon and will then join Grammy winners for KING & COUNTRY on their renowned Christmas tour, alongside chart-toppers Zach Williams and Cory Asbury (select dates). Tickets are in high demand for the arena tour; dates below.
For more information, visit Caitie's website and follow her on Instagram.
Fall Tour Dates:
Oct. 12 / Clifton Park NY
Oct. 14 / Sewell, NJ
Oct. 19 / Knoxville, TN
Oct. 20 / Williamson, WV
Oct. 21 / Monticello, IN
Oct. 25 / Warsaw. IN
Oct. 26 / Farmington, MO
Oct. 27 / Texarkana, TX
Oct. 28 / DeRidder, LA
For King & Country Little Drummer Boy Christmas Tour Showdates:
Nov. 29 / Raleigh, NC
Nov. 30 / Charlotte, NC
Dec. 1 / Reading, PA
Dec. 2 / Washington, DC
Dec. 6 / Cleveland, OH
Dec. 7 / Chicago, IL
Dec. 8 / Columbus, OH
Dec. 9 / Grand Rapids, MI
Dec. 13 Estero, FL
Dec. 14 / Tampa, FL
Dec. 15 / West Palm Breach, FL
Dec. 16 / Jacksonville, FL
Dec. 20 / Des Moines, IA
Dec. 21 Kansas City, MO
###
For more info on Caitie Hurst, visit the JFH Artists Database.