Jetty Rae Launches New Album Campaign via PledgeMusic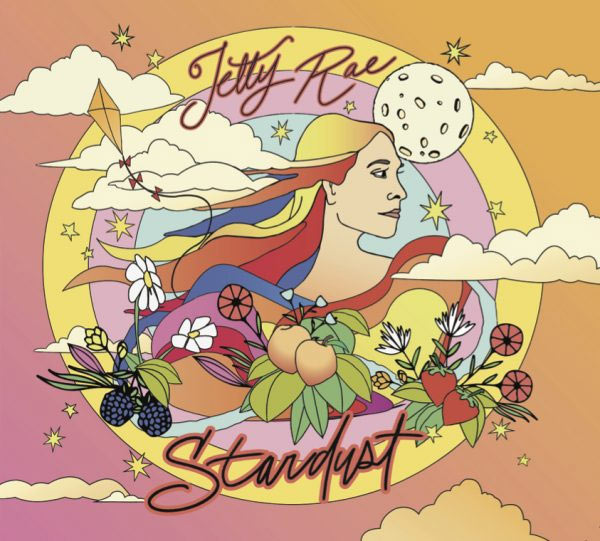 NEWS SOURCE: Jetty Rae / Jesusfreakhideout.com
November 21, 2018
Indie singer/songwriter Jetty Rae announced today a new PledgeMusic campaign she just launched to fund a brand new lullaby album, titled Stardust.
About the project, Jetty wrote:
A few months ago, when I was about 8 months pregnant with my daughter Jude, I decided to finally assemble all my songs and hit record (in my airstream) to give you another family/lullaby album. Many of my followers come to know my music through my first Children's album La La Lu & The Lazy Moon (which is my most streamed album to date at over a million spins) and I can't say thank you enough for letting my music be a soundtrack to you and your families' memories and bedtime rituals.
My new project is called Stardust and it is full of fun, upbeat, positive messages for you and your loved ones to share. I've written six new originals and covered three of my favorite songs so sing to my kids! This ain't no wheels on the bus, being a musician I find it challenging to find music I can listen to and enjoy with my kids. That's why I'm calling Stardust a Family album. Old or young, kids or no kids, hopefully Stardust will awaken your inner-child.
So... What's this PledgeMusic Thing Anyway?
You'll notice that I've chosen PledgeMusic as the platform to initially release this music... that is because I have a specific goal I need to reach before I can release my music to the masses: I need to put together nearly $6,000.00 to promote the album. Check out my video that explains it all.

I've been so blessed to be able to cover all my costs of making music for the last 10 years, and this one is no acception. However, the music industry has changed drastically since I began and I've learned that hard way that just releasing the music doesn't mean anyone will actually hear it (sigh). I miss the ol' MySpace days HA! With so much noise out there, I need to hire a PR company to promote my music above the noise, and boy is it expensive. That's why I'm using PledgeMusic; the sales all of the exclusive content I'm offering there will go toward my album promotion fund. This campaign is really going to be fun for me, because as a PledgeMusic patron I get to share with you behind-the-scenes and "making of" videos I shot during the recording process. If you're the kind of person that likes to see what it takes to put an album together from the artists point of this, this perk alone should be reason enough to hop on-board my PledgeMusic train :)
For all the information, including a short video from Jetty about the project, visit https://www.pledgemusic.com/projects/jettyrae-stardust
###
For more info on Jetty Rae, visit the JFH Indie Artists Database.