NASHVILLE BASED INDIE POP DUO CLEMENCY RELEASE AWAITED NEW SINGLE "CAPTIVE"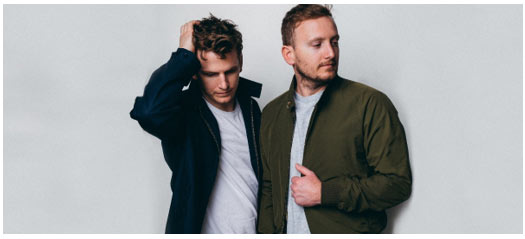 NEWS SOURCE: Soundtrack for Life
March 8, 2019
NASHVILLE, TN (March 8, 2019) -- Nashville based indie pop duo, Clemency, unveiled a new single today called "Captive," marking the return of the band since 2017. Brothers Jason and Paul Watkins, natives of Yukon, Oklahoma, have been making music together since high school. The duo, now residing in Nashville, have spent years developing their sound, which has been described as "so incredibly infectious and luminous." Their music has been featured in commercials (John Deere, Timberland, Sports Authority, Pendleton Whiskey) and television shows like MTV's teen mom and CWs Emily Owens, MD., and has received warm response for it's clever use of lo-fi instrumentation. With three albums and multiple singles under their belt, the brothers return with their newest track "Captive." "This song is a declaration of devotion and deep love for someone who first loved us," said the band, "We wrote it in an attempt to capture how it feels to be loved well; inspiring, adventurous, fulfilling, emotional, and uplifting.
Fans can listen to the song "Captive" today at the links below.
Spotify: http://hyperurl.co/Captive-Spotify
Apple Music: http://hyperurl.co/Captive-Apple
Amazon Music: http://hyperurl.co/Captive-Amazon
Soundcloud: http://hyperurl.co/captive-soundcloud
MusicBed: http://hyperurl.co/Captive-MusicBed
Follow Clemency on Facebook, Instagram and their official site.
###