Influencers Drop "Believe Again" Building To Full Album Debut
"† (just the cross)" Continues Movement Nearing Easter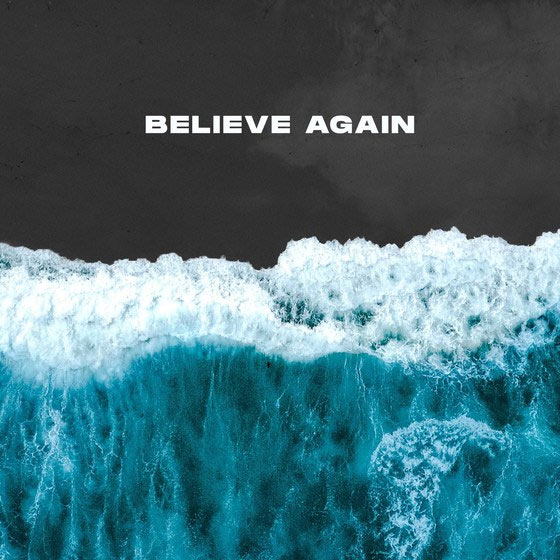 NEWS SOURCE: The Media Collective
March 22, 2019
Nashville, Tenn. (Mar. 22, 2019) – "Believe Again" is available today, marking the latest drop from the worship group Influencers. The diverse set of voices are continuing to release new music ahead of a full album unveiling later this spring.

"The heartbeat of Influencers Worship and this song 'Believe Again' is to awaken the dreams that God has put in the hearts of all." shares Influencers' Mark Evans. "It's a rare occasion when an album contains this many anthems and in the past few months we have seen overwhelmingly positive responses on the road at significant events across Australia & the USA."

Born out of experiences in Haiti and domestically, "† (just the cross)" released only a month ago, arriving in churches just in time for Easter. The worship tune is currently the multi-track of the month (MultiTracks.com) and has garnered over 200K streams in only a matter of weeks. Speaking to its resonance, the song has spurred "† (just the cross)" sessions around their adopted hometown of Atlanta and has become a favorite amongst their home base Influencers Church which resides in both Atlanta (multiple locations) and Australia.

Listen to "Believe Again" here.
About Influencers:

Influencers' debut single titled "Imaginations" released in early September 2017 and was followed by unprecedented success on the Christian charts worldwide. "Imaginations" held the No. 1 spot on the iTunes Australian Inspirational Charts for 5 consecutive days, broke the top 10 of the U.S/ Charts and topped the Nielsen Christian Singles Chart on opening week in early September. In just six weeks, "Imaginations" had been streamed over 200,000 times and received placements on some of the biggest Spotify worship playlists in the world with over 1.2 million subscribers. "† (just the cross)" and "Believe Again" are among their latest. Their newest LP will drop in spring 2019.
Stay In Touch With Influencers:

www.influencersworship.com
instagram.com/influencersworship
youtube.com/channel/UC5sUvCwFfk4bft3nOjBI2Nw
facebook.com/influencerswrshp
twitter.com/influencerswshp
###