JJ WEEKS OFFERS "CHOICES" TO LISTENERS APRIL 19, SIGNS FIRST-EVER SOLO ARTIST EXCLUSIVE WITH RADIATE MUSIC
"Choices" Goes For Radio Adds May 17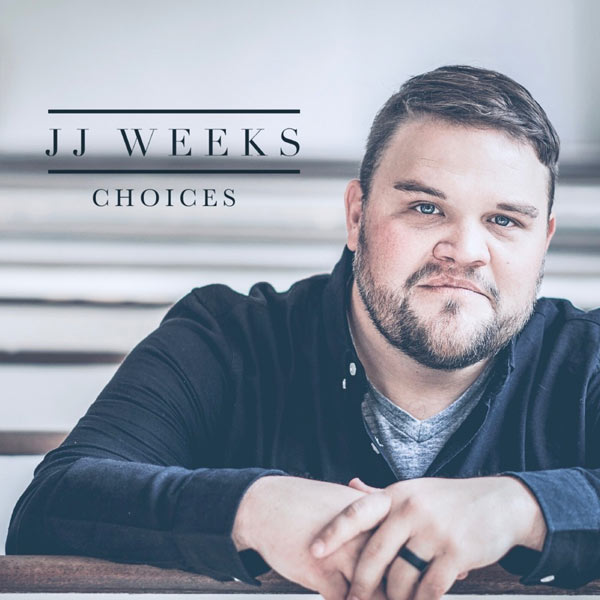 NEWS SOURCE: Hoganson Media
April 17, 2019
Renowned, Macon, GA-based singer-songwriter JJ Weeks, known for writing and leading hit-making songs like "Let Them See You," "Alive In Me," "What Kind Of Love" and "Do Not Be Afraid," has signed his first-ever, exclusive agreement as a solo artist with Ian Eskelin's Radiate Music. The debut song to release under the new arrangement, "Choices," will hit digital retail and streaming outlets globally April 19 and goes for adds at radio May 17.
"Our lives are full of choices, and the choices we make today affect our tomorrows. And our tomorrows become our future," recognizes Weeks as he underscores the premise of the new song. "Every choice that we make, whether it's big or small, whether it's great or insignificant, should be made through the filter of the God we serve; through the lens of our faith."
You are God
And you're the God of my choices
Speak to me
I will run to Your voice
Here I am in the noise
Won't You lead me
In my choices
My choices
(From "Choices" chorus)
"I've been a JJ Weeks fan for a long time. He has a big voice and an even bigger heart!" exclaims Eskelin, a GRAMMY-nominated, two-time Dove Award-winning "Producer of the Year" who co-wrote and produced "Choices." "Writing and recording with JJ has been a real treat, and I can't wait for people to hear this new music."
Playing the new song on the road, along with the recent, CCM Magazine highlighted "Days Like These" single released last fall and more fan favorites, Weeks' upcoming tour traverses nine states with events at churches, fairs and festivals like AtlantaFest, Hills Alive and more. Playing 100 – 150 concerts coast-to-coast each year, Weeks has also toured with MercyMe, Casting Crowns, Unspoken, We Are Messenger and many more.
For all the latest JJ Weeks tour and music news, visit jjweeksband.com, Facebook and Instagram.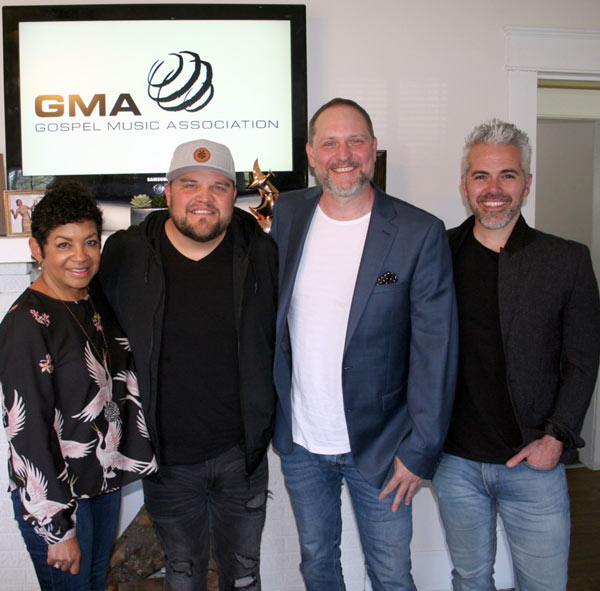 JJ Weeks signs his first solo artist agreement with Radiate Music at the Gospel Music Association (GMA) in Nashville, TN. Pictured (above) at the celebration are: Jackie Patillo, GMA Executive Director; JJ Weeks; Ian Eskelin; and Justin Fratt, GMA Director of Operations.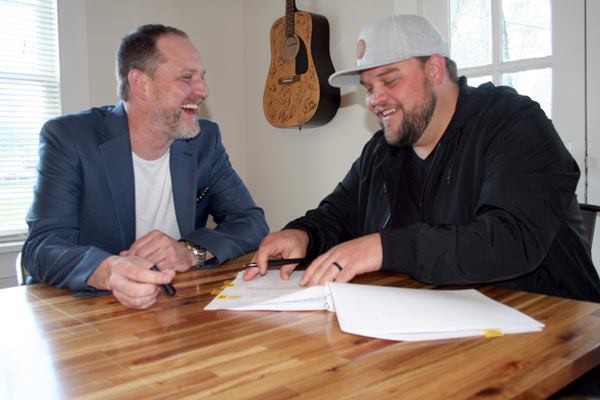 About JJ Weeks:
Labeled a powerhouse voice intent on "making a difference in people's lives," singer-songwriter JJ Weeks formed the JJ Weeks Band in 2001. The band went on to release seven acclaimed, full-length albums that sparked the Billboard Top 10 radio hits "What Kind of Love" and "Let Them See You," as well as songs that have been featured on the official soundtracks for both the high-profile films God's Not Dead ("Save Us," 2014) and Four Blood Moons ("Is It Ever," 2015). Continuing his journey as a solo artist and touring coast-to-coast from his home base in Macon, GA, Weeks continues to write new songs and will announce more new music slated for release later this year.
About Radiate Music:
Founded by Ian Eskelin, Radiate Music launched summer 2015. Eskelin's 20-plus-year resume in the music business, ranging from being a recording artist to a record executive, gives him a unique perspective in partnering with artists who are passionate about impacting culture with music. Eskelin, who has recorded more than 50 Top 10 singles in the United States alone, including 20 No. 1 songs, and whose songs have been licensed for use by ABC, NBC, CBS, ESPN and many feature films, is looking to break additional ground with Radiate. In addition to JJ Weeks, Radiate's artist roster includes John Waller, Natasha Owens, About A Mile, Attaboy, Inspiration Worship, Pearl City Worship and Aaron Bucks.
###
For more info on JJ Weeks, visit the JFH Artists Database.