Relevant "Father's Love" From Influencers Available Today On Good Friday
Timely "† (just the cross)" Approaches 1 Million Streams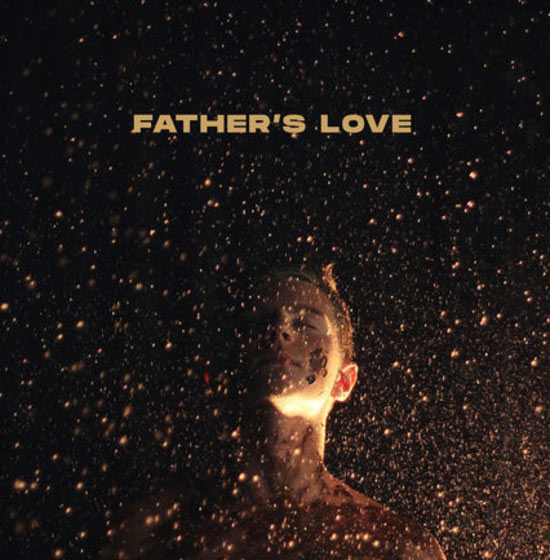 NEWS SOURCE: The Media Collective
April 19, 2019
Nashville, Tenn. (Apr. 19, 2019) - Good Friday serves as a fitting date for Influencers to debut "Father's Love," their latest in a string of singles. The resounding song centers around the greatest act of love in history, remembered on this holiday. A cornerstone of the song is Romans 8:15 which says "So you have not received a spirit that makes you fearful slaves. Instead, you received God's Spirit when he adopted you as his own children. Now we call him, 'Abba, Father.'"

"I was driving to Church one morning about to share a message around the significance of God's love for us. It is a thought that's a Christian staple; important, but something we hear so much that it can err on the side of rudimentary," shares front man Mark Evans. "As I was in the car that morning asking God for His help in communicating this in a fresh way, I had a profound encounter with the Holy Spirit. Driving, and now through tears, I began to sing the word's 'Nothing but the Father's Love, the life in me, the air I breathe.' Realizing the divine nature of the moment I quickly pulled up a voice memo and recorded what would develop into the chorus of our third single 'Father's Love' to be released on Good Friday around the greatest act of love in history, when 'God so loved the world that He sent His only Son.'"
"Father's Love" and the previous releases "Believe Again" and "† (just the cross)" point towards the collective's full-length album due out later this spring. Catching on at churches before the Easter Holiday, "† (just the cross)" is swiftly approaching 1 million streams in a matter of just weeks.

Listen to Influencers latest here.
About Influencers:

Influencers' debut single titled "Imaginations" released in early September 2017 and was followed by unprecedented success on the Christian charts worldwide, garnering over 1,000,000 streams on Spotify alone. "Imaginations" held the No. 1 spot on the iTunes Australian Inspirational Charts for 5 consecutive days, broke the top 10 of the U.S/ Charts and topped the Nielsen Christian Singles Chart on opening week in early September. "† (just the cross)" was released in February 2019 in the lead up to their first full-length album and the single was met with 750,000 streams in just eight weeks. As they rapidly approach 4,000,000 streams, the anticipation is building around their debut LP set to drop Fri. May 17, 2019.
Stay In Touch With Influencers:

www.influencersworship.com
instagram.com/influencersworship
youtube.com/channel/UC5sUvCwFfk4bft3nOjBI2Nw
facebook.com/influencerswrshp
twitter.com/influencerswshp
###