DANNY GOKEYíS FIFTH STUDIO ALBUM HAVENíT SEEN IT YET DEBUTS AT #1 ON BILLBOARD TOP CHRISTIAN & GOSPEL ALBUM CHART
New Album Havenít Seen It Yet Available Now Tickets Available Now for 31-City Second Leg of the Hope Encounter Tour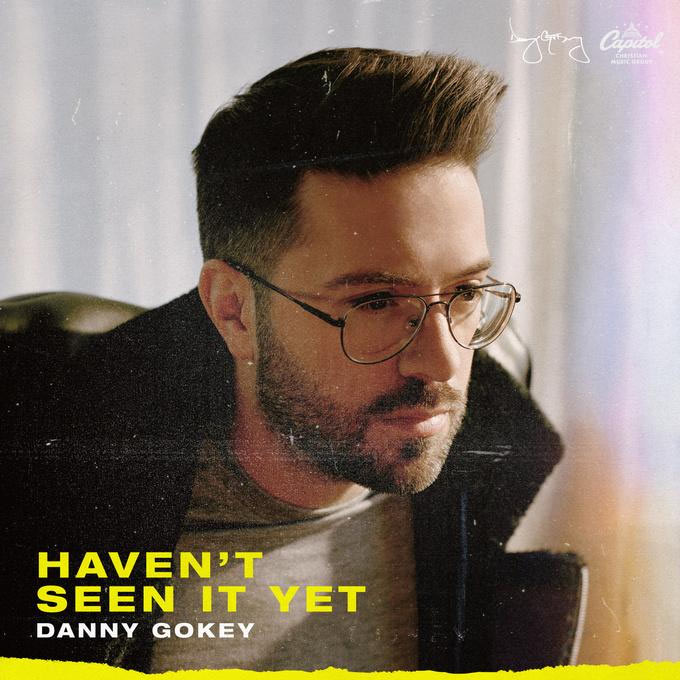 NEWS SOURCE: Cr8 Agency
April 24, 2019
(NASHVILLE, TN) – April 24, 2019 – GRAMMY® nominee and Dove Award winner Danny Gokey's fifth studio album release, Haven't Seen It Yet , makes an impressive debut on the Billboard TopChristian & Gospel Album chart landing at #1 . Gokey previously announced the second leg of the Hope Encounter Tour, featuring a 31-city line-up, kicking off on September 26 th.
"It's always amazing and gratifying to see something you've worked hard on reach a #1 debut! I'm beyond thankful for the support of my team and most importantly, every single person who continues to purchase or stream the new music. Above all of that, I'm honored that God gives me the opportunity to write songs to inspire and uplift people going through difficult times and dark places. I've been there and I know that sometimes a message of hope is all you need to keep pressing through to the other side!" says, Danny Gokey.
Lifted from his upcoming fifth studio project is the album's lead single of the same title, "
Haven't See It Yet
." The single is currently #6 on the Billboard Christian Airplay Chart . In addition to the title track, other stand outs on the 13-song album include, " Love God, Love People (featuring Michael W. Smith on piano), " Tell Somebody (featuring Mandisa)," and " Wanted " - speaking to those who have dealt with rejection in hopes of giving the listener a different perspective on it. Additionally, " Fighter " gives hope to listeners as a bold declaration that no matter what life throws at them, they can be victorious.
In receipt of the exciting news, Brad O'Donnell , co-president of Capitol Christian Music Group stated, "It's an honor to have Danny as part of the Capitol family, and its especially exciting to see such a strong response to his new music. From the songs, to the message to the production, he's delivered his best record yet, and we can't wait to see where it goes from here."
"Danny's record is off to a fantastic start and we're thrilled to see it debut at #1. He's delivered an incredible album that inspires fans with a message of hope in whatever they are facing," says Hudson Plachy , co-president of Capitol Christian Music Group.
Haven't Seen It Yet is available now wherever music is sold and streamed. For more information on Danny Gokey visit:
DannyGokey.com
.
"Hope Encounter" Fall 2019 Tour Dates
9/26 Lafayette, LA
9/27 Covington, LA
9/28 Dallas, TX
9/29 To Be Announced
10/3 Warner Robins, GA
10/4 Mobile, AL
10/5 Knoxville, TN
10/6 Botkins, OH
10/10 Mansfield, OH
10/11 McMurray, PA (Pittsburg)
10/12 Myrtle Beach, FL
10/13 Lexington, SC (Columbia)
10/17 Jacksonville, FL
10/18 Orlando, FL
10/19 Port St. Lucie, FL
10/20 Naples, FL
10/24 Hudsonville, MI (Grand Rapids)
10/25 Elkhart, IN
10/26 Lexington, KY
10/27 Anderson, IN
11/1 Trussville, AL (Birmingham)
11/2 Huntington, WV
11/3 Camp Hill, PA (Harrisburg)
11/7 Baltimore, MD
11/8 Bethlehem, PA
11/9 Norfolk, VA
11/10 Richmond, VA
11/14 Bentonville, AR
11/15 Memphis, TN
11/16 Harrisburg, IL
11/17 Naperville, IL (Chicago)
###
For more info on Danny Gokey, visit the JFH Artists Database.